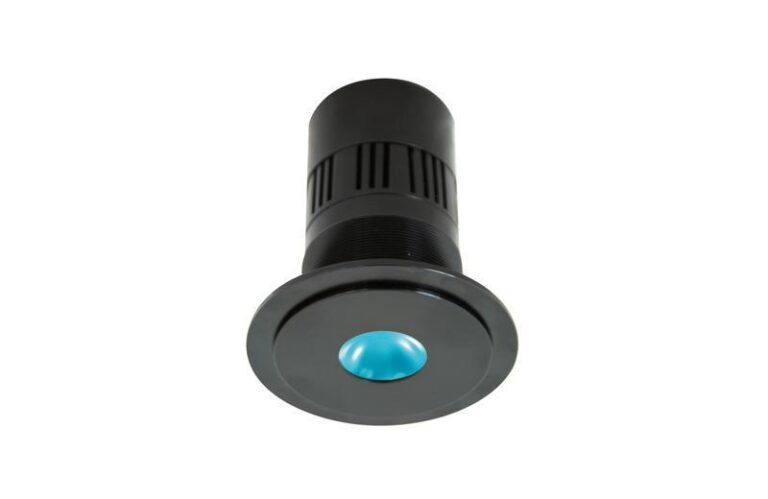 De LON GII Downlighter is een 10 watt, 4-kanaals DMX512, ColourFlow opbouwarmatuur. Individueel programmeerbaar en een perfecte kleurmenging dankzij het CLS multi-facet optisch systeem. Enkele typische toepassingen voor dit product zijn het veranderen van de sfeer in een ruimte of het veranderen van de verlichting op een object door middel van kleurveranderingen.
10 Watt,4 kanalen DMX512, kleurwisselend inbouw armatuur.
Individueel programmeerbaar.
Homogene schaduwloze kleurmenging door gepatenteerd CLS Multi Facet optisch systeem.
Typische applicaties
Alle toepassingen waarbij men bij bepaalde gelegenheden de sfeer in ruimtes wil kunnen aanpassen of objecten van kleur wil laten veranderen.
Eenvoudig en snel te installeren
Voeding en data worden gezamenlijk via een enkele CAT5 (RJ45) kabel gedistribueerd.
Uniek flens montagesysteem
De LON GII kan daardoor in nagenoeg elk plafond materiaal van 1 tot 25 mm gemonteerd worden.
MR16 montage mogelijkheid
Middels de optionele MR16 frontcover is het mogelijk om de LON GII in een standaard MR16 montageplaat te bevestigen.
Media Dot accessoire
Door de montage van de ronde opaal 'Dot Cover' is het mogelijk om de LON GII te gebruiken als Multi-Media DMX dot.
Type
LON GII Downlighter, Direct DMX controlled Downlighter
Colour
Black
Material
Coated & Anodized Aluminium
Weight
200 gram
Swivel
horizontal, vertical
Mounting hole
5 cm
Installation depth
20 cm

---

Optics
25º | 40º
Light source
Luxeon
Power consumption
10 watt
Light output
160 lumen
Led colours
RGB-W | RGB-A


---

Drive current
24 VDC
Driver
Driver excluded | Driver internal
Dimming
DMX512
Connection
RJ45 in/output chassis connector

---

Lifetime
50.000 h
Warranty
3 years

---

IP rating
IP 20
Protection class
3
Certifications
CE

---

Accessories
4-way RJ45-UTP distribution box
Remarks
Individually adressable and programmable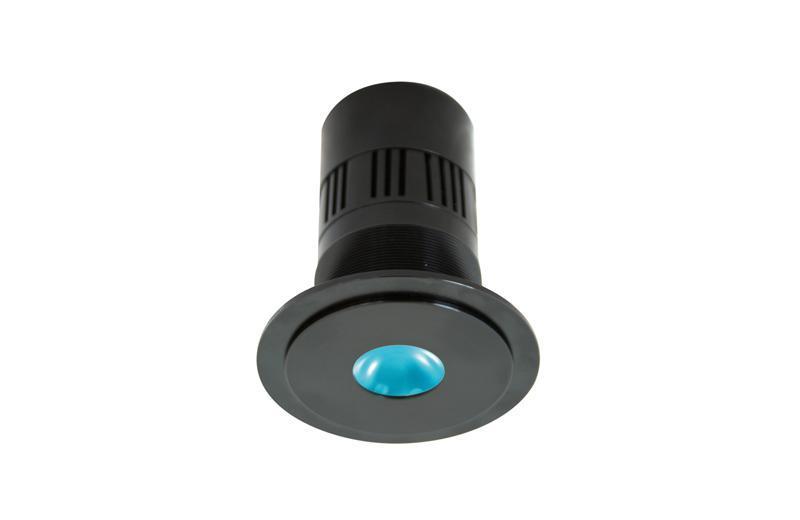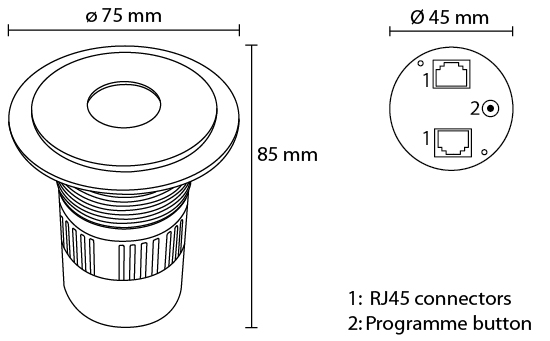 >

Artikelnummers
122011 CLS LON GII, RGBW, medium flood 25°, UTP 24VDC, Black
122012 CLS LON GII, RGBA, medium flood 25°, UTP 24VDC, Black
>

Andere armaturen uit deze serie