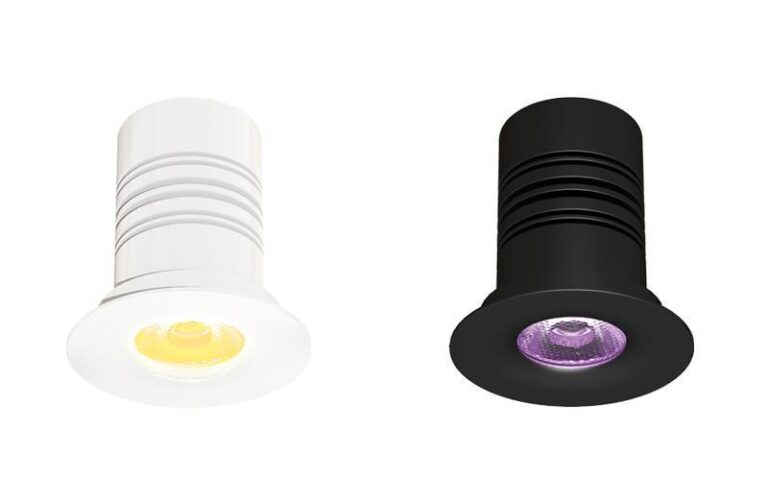 De Martina Bracket is een kleurwisselend LED-armatuur voor inbouwmontage in plafonds, welke mooie en unieke lichteffecten creëert. De Martine is te configureren met vier verschillende licht openingshoeken, waaronder een spot van 10° en een elliptische bundel van 13° x 40°, waardoor deze perfect is voor een verscheidenheid aan toepassingen. De vloeiende en homogene kleurmenging maakt het mogelijk om de perfecte sfeer in elke ruimte te creëren. De Martina is eenvoudig en snel te installeren dankzij voeding en data via één CAT5 (RJ45) kabel, wat dit armatuur een geweldige keuze maakt voor elk project.
10 Watt,4 kanalen DMX512, kleurwisselende plafond inbouw downlighter.
Individueel programmeerbaar.
Typische applicaties
Alle toepassingen waarbij men bij bepaalde gelegenheden de sfeer in ruimtes wil kunnen aanpassen of objecten van kleur wilt laten veranderen. Het witte of zwarte inbouwarmatuur valt nauwelijks op in het plafond, terwijl het effect zeker de aandacht zal trekken.
Efficiënte en veelzijdige optieken
De Martina biedt maar liefst 4 verschillende optieken waaronder een spot bundel van slechts 10° en een elliptische bundel van 13° x 40º.
Bijzonder goede kleurenmenging
Zelfs bij het gebruik van de spot lens is sprake van een fraaie homogene kleurenmenging.
Tunable White versie met configuratie op aanvraag
Licht ontwerpers kunnen zelf aangeven welke LED kleur configuratie zij wensen voor specifieke projecten.
Minimum order groottes of prijs toeslagen kunnen van toepassing zijn.
Eenvoudig en snel te installeren
Voeding en data worden gezamenlijk via een enkele CAT5 (RJ45) kabel gedistribueerd.
Type
Martina Downlighter, Surface mounted colour changing
Colour
Black, white
Material
Coated aluminum
Weight
420 gram
Swivel
360 horizontal, 270 vertical
Mounting hole
7,5 cm
Installation depth
20 cm

---

Optics
10º | 24º | 31º | 13 x 40º
Light source
Luxeon
Power consumption
10 watt
Light output
260 lumen
Led colours
RGB-W | RGB-A
1800K-4000K | 2700K-5000K


---

Drive current
24 VDC
Driver
Driver excluded | Driver internal
Dimming
DMX512
Connection
RJ45 in/output chassis connector

---

Lifetime
50.000 h
Warranty
3 years

---

IP rating
IP 20
Protection class
3
Certifications
CE

---

Accessories
4-way RJ45-UTP distribution box & CLS Magnet Pin.
Remarks
Individually adressable.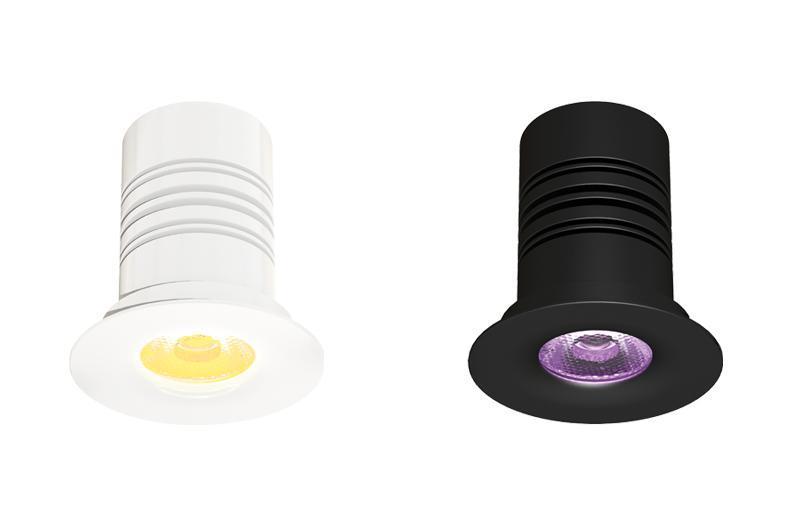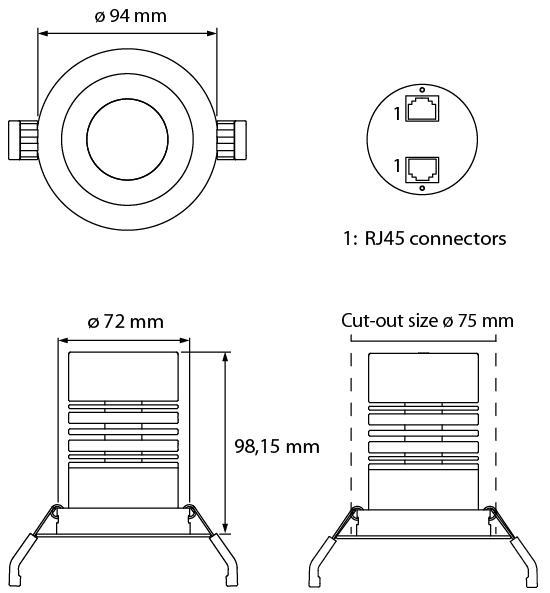 >

Photometrics

Dit zijn de meest voorkomende Photometric & LDT files. Staat uw configuratie hier niet tussen? Neem dan contact met ons op via info@cls-led.com