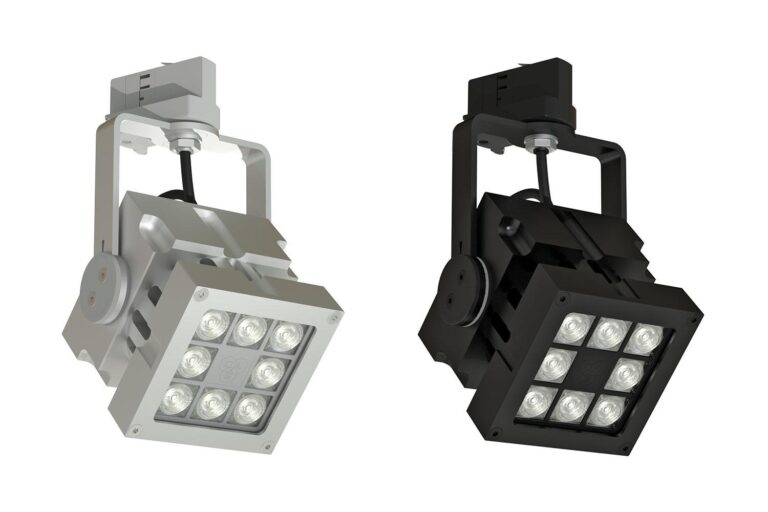 Met zijn verwisselbare optieken en configureerbare ontwerp is de Revo Track perfect voor elke omgeving, van winkels, kantoren en restaurants tot galerieën. De duurzame constructie en gebruiksvriendelijke kenmerken maken het een uitstekende keuze voor elk verlichtingsproject.
Compact 20 Watt, rail armatuur.
CNC gefreesd uit massief aluminium.
Typische applicaties
Verlichting in winkels, musea & galerijen, hotels, restaurants en residentiële omgevingen.
Verwisselbare optieken
Lenzen zijn snel en eenvoudig te verwisselen voor optimale afstelling.
Van 8° spot lichtbundel tot 12° x 46° elliptische lichtbundel.
Optimale duurzaamheid
Alle onderdelen zijn individueel eenvoudig verwisselbaar.
Het armatuur is derhalve een solide lange termijn investering.
Configureerbaar
Meer dan 800 mogelijke product varianten.
Stel binnen 30 seconden uw eigen variant samen op onze website.
VERSCHILLENDE AANSTUURMOGELIJKHEDEN
De Revo Track is configureerbaar met verschillende dimmethodes. Kies tussen het gebruiksvriendelijke Magno Dim systeem, de uitgebreide mogelijkheden van DMX512, of slimme aansturing via Casambi.
TUNABLE WHITE
De Revo Track met DMX512 of Casambi bediening is verkrijgbaar met drie verschillende Tunable White LED lichtbronnen. Dit is ideaal voor verlichtingstoepassingen waar zowel de kleurtemperatuur als de lichtopbrengst moeten kunnen worden aangepast om verschillende stemmingen of sferen te creëren. De Revo Compact Track is ook verkrijgbaar als ColourFlow armatuur.
Compatibilities

Aantal benodigde DMX kanalen per LED kleur
Number of DMX channels needed
LED colour
1
2
3
4
Single colour
Tunable White
ColourFlow
Type
Revo Track,
Colour
Blank or Black
Material
CNC cut aluminium
Weight
1900 gram
Swivel
350° horizontal | 270° vertical

---

Optics
8º | 12º | 30º | 60º | 80º | 12 x 46º
Light source
High Power LED
Light output
2000 lumen
CRI
>80
LED colours
2400K | 2700K | 3000K | 4000K | 5000K | amber | blue | red | green
1800K-3000K | 1800K-4000K | 2700K-5000K


---

Power consumption
Max. 20 Watt
Power supply
100~240 VAC
Driver
Driver included | Driver internal
Dimming
Magno dim | Casambi | DMX512
Connection
Track adapter. Eutrac or Global

---

IP rating
IP 20
Protection class
1
Certifications
CE

---

Lifetime
50.000 hours
Warranty
3 years

---

Accessories
Track products, Snoot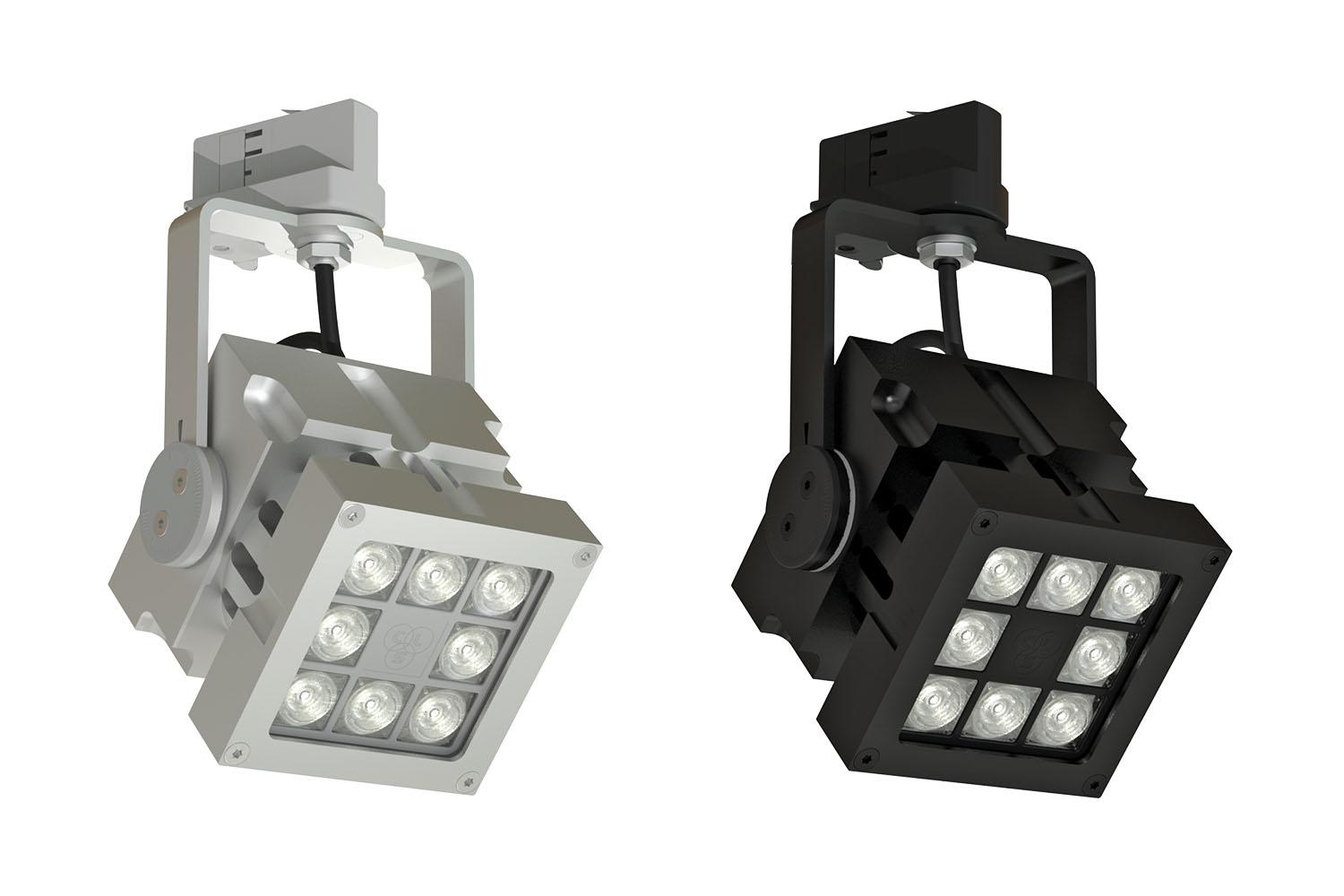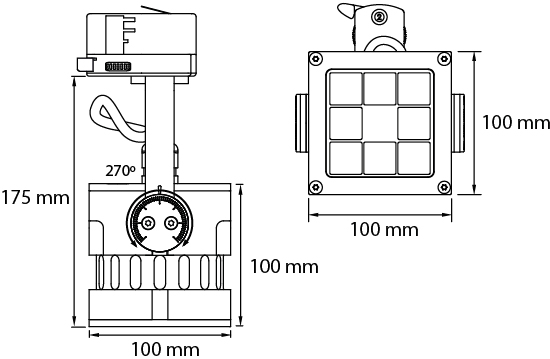 >

Photometrics

Dit zijn de meest voorkomende Photometric & LDT files. Staat uw configuratie hier niet tussen? Neem dan contact met ons op via info@cls-led.com