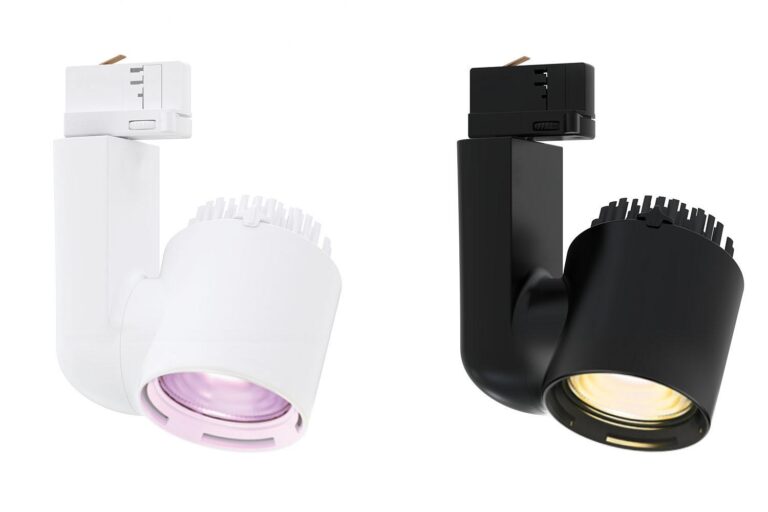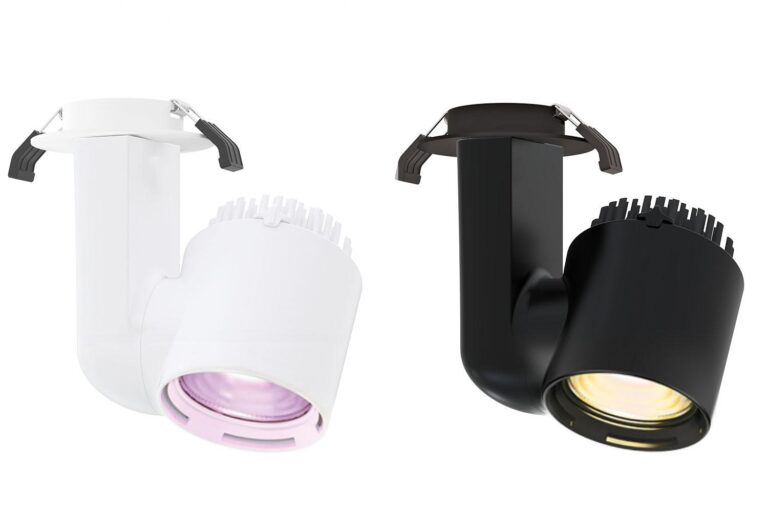 Jade ColourFlow & Tunable White
De Jade ColourFlow maakt een breed scala van unieke verlichtingsconcepten mogelijk. Met RGBW- en RGBA-varianten is de Jade ColourFlow perfect voor het creëren van elke sfeer, van pasteltinten tot diep verzadigde kleuren. De Tunable White-varianten zijn verkrijgbaar in 1800-4000K of 2700-5700K.
Unieke verlichtingsconcepten worden mogelijk gemaakt door het gebruik van innovatieve nieuwe LED-modules.
RGBW- & RGBA-varianten
Pasteltinten, diepe verzadigde kleuren, maar ook wit licht van hoge kwaliteit kan eenvoudig worden geprogrammeerd met de Jade ColourFlow. Door een speciale plaatsing van de LED modules op de printplaat, in combinatie met een gepatenteerde 'Colour Mixing Dome', is de kleurenmix ongekend homogeen. Zelfs op korte afstand werpt de Jade ColourFlow schaduwvrij gekleurd licht.
De wit kleur in de RGBW-module is verkrijgbaar in 3000K of 4000K.
Tunable White
Het Jade ColourFlow Tunable White verlichtingsarmatuur is een veelzijdige verlichtingsoptie. Verkrijgbaar in twee standaard reeksen kleurtemperaturen; 1800k-4000K en 2700k-5700K, en andere versies zijn beschikbaar op aanvraag (MOQ van toepassing).
Typische toepassingen
De Jade ColourFlow is een stijlvol armatuur, welke geschikt is voor een groot aantal toepassingen. Of u nu een specifieke ervaring wilt creëren in een museum, bowlingcentrum of showroom, of een vleugje elegantie wilt toevoegen aan een evenementencentrum of trouwzaal, de Jade ColourFlow-armatuur creëert de perfecte sfeer voor elke omgeving.
Grote productfamilie
De Jade Serie is verkrijgbaar in vele varianten en kan worden gebruikt om een verscheidenheid aan verlichtingsplannen te creëren, terwijl er toch maar één enkel productontwerp wordt gebruikt. Het slanke ontwerp maakt de Jade een geweldige keuze voor elke ruimte.
Type
Jade ColourFlow & Tunable White, 30 watt Colour Changing Track Spot
Colour
Black, white or grey
Material
Anodized or coated aluminium & PC/ABS V0
Weight
780 gram
Swivel
340 horizontal, 350 vertical

---

Optics
23º | 45º | 69º
Light source
CLS Dynamic Colour LED module
Power consumption
30 watt
Light output
1500 lumen
Led colours
RGB-W | RGB-A
1800K-4000K | 2700K-5700K


---

Drive current
100~240 VAC
Driver
Driver included | Driver internal
Dimming
Casambi | DMX512 | Wireless DMX
Connection
Track adapter, Global or Eutrac
Cable length
-1

---

Lifetime
up to 50.000 h
Warranty
5 years

---

IP rating
IP 20
Protection class
1
Certifications
CE

---

Accessories
Track products, Barndoor, Snoot, Half snoot & Honey Comb Louvre
Remarks
Integrated Soft Diffusion Filter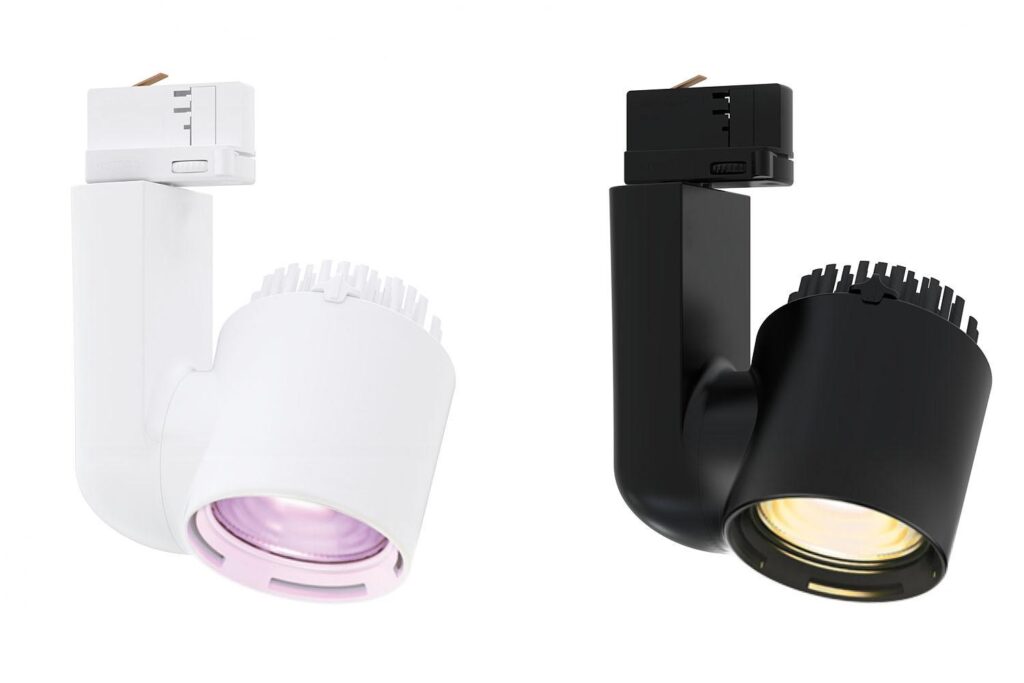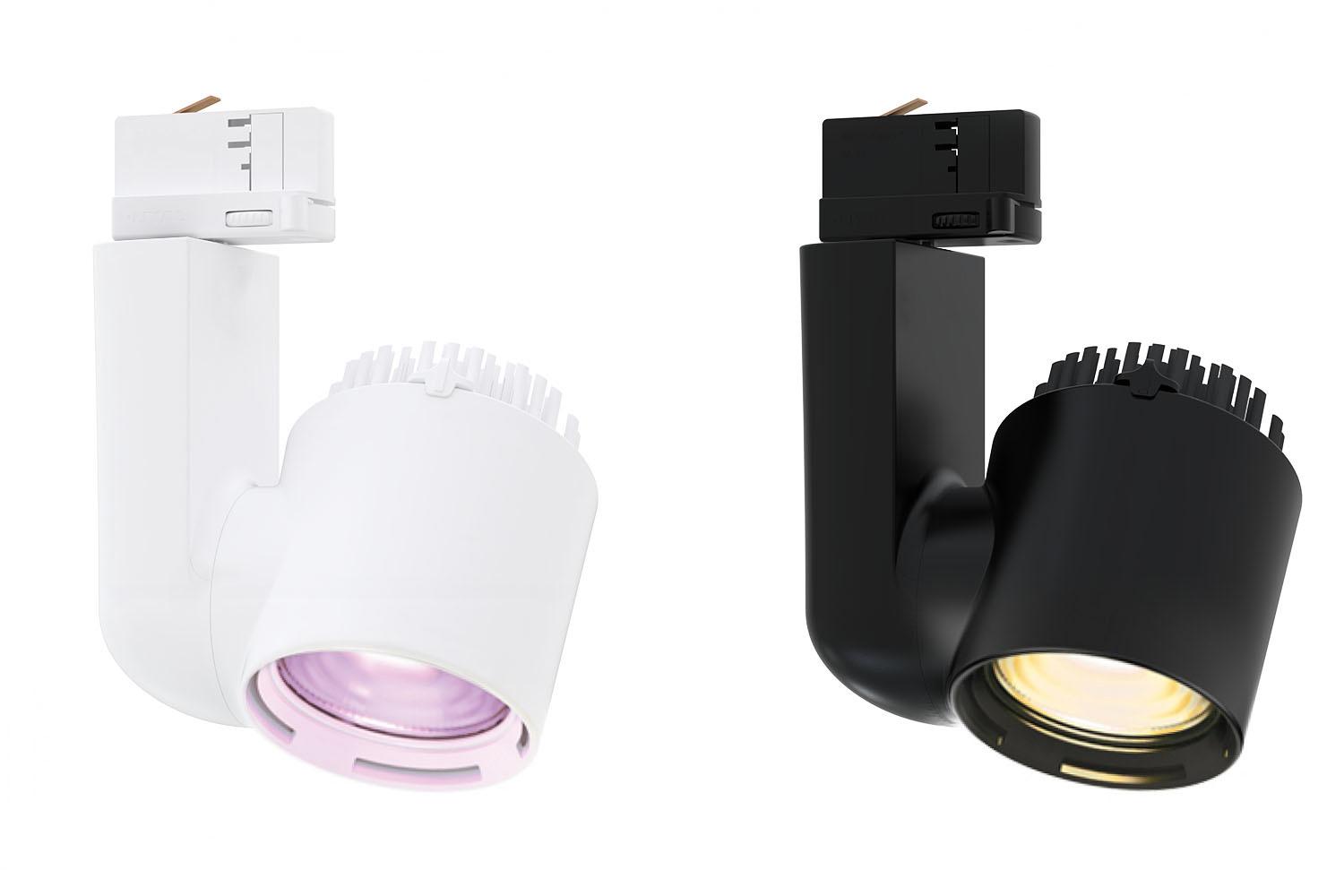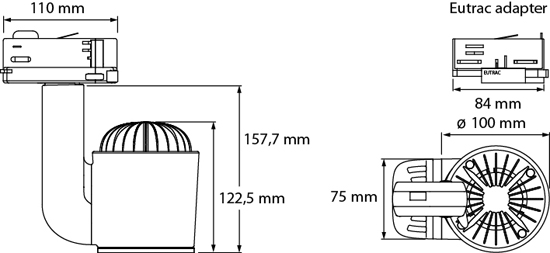 >

Photometrics

Dit zijn de meest voorkomende Photometric & LDT files. Staat uw configuratie hier niet tussen? Neem dan contact met ons op via info@cls-led.com