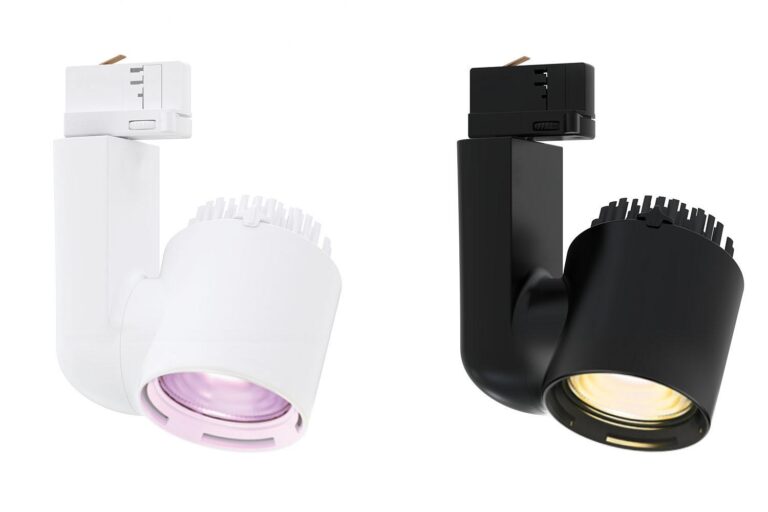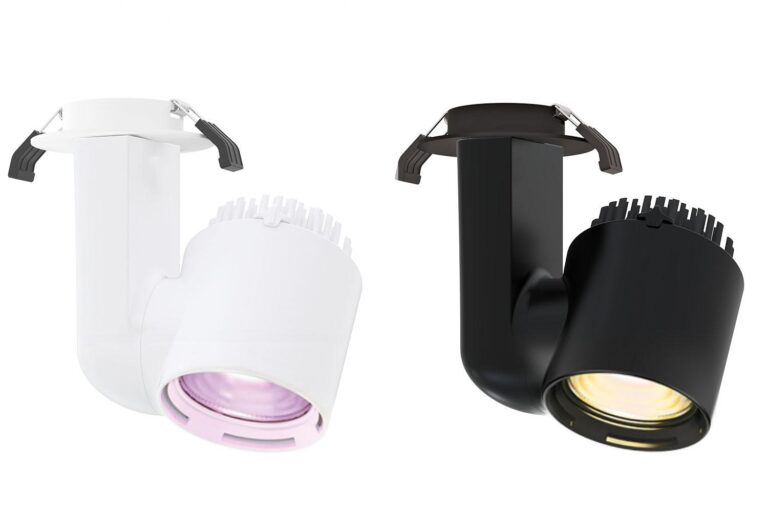 Jade ColourFlow & Tunable White
The Jade ColourFlow allows for a wide range of unique lighting concepts. With its RGBW and RGBA variants, the Jade ColourFlow is perfect for creating any atmosphere, from pastel shades to deep saturated colours. The Tunable White variants are available in 1800-4000K or 2700-5700K.
Unique lighting concepts are made possible by the use of innovative new LED modules.
RGBW & RGBA variants
Pastel shades, deep saturated colours, but also high quality white light can be easily programmed with the Jade ColourFlow. Due to a special placement of the LED chips on the PCB, in combination with a patent pending 'Colour Mixing Dome', the colour mix is unprecedented homogeneous. Even at short distances, the Jade ColourFlow casts shadow-free coloured light. White colour within the RGBW module is available in 3000K or 4000K.
Tunable White
The Jade ColourFlow Tunable White lighting fixture is a versatile lighting option. It is available in two standard ranges of colour temperatures (1800-4000K and 2700-5700K), and other versions are available on request (MOQ applicable).
Typical applications
The Jade ColourFlow rail fixture is a versatile and stylish lighting solution that is perfect for a variety of applications. Whether you are looking to create a themed environment in a museum, bowling centre or showroom, or add a touch of elegance to an event centre or wedding hall, the Jade ColourFlow fixture is sure to create the perfect ambiance for any setting.
Large product family
Available in many variants, the Jade Series can be used to create a variety of lighting plans, whilst still using only one single product design. The sleek design makes the Jade a great choice for any space.
Compatibilities

Number of DMX channels needed per LED colour
Number of DMX channels needed
LED colour
1
2
3
4
Single colour
Tunable White
ColourFlow
Type
Jade ColourFlow & Tunable White, 30 watt Colour Changing Track Spot
Colour
Black, white or grey
Material
Anodized or coated aluminium & PC/ABS V0
Weight
780 gram
Swivel
340° horizontal | 350° vertical
Pressure
-1 kg/cm2

---

Optics
23º | 45º | 69º
Light source
CLS Dynamic Colour LED module
Light output
1500 lumen
LED colours
RGB-W | RGB-A
1800K-4000K | 2700K-5700K


---

Power consumption
Max. 30 Watt
Power supply
100~240 VAC
Driver
Driver included | Driver internal
Dimming
Casambi | DMX512 | Wireless DMX
Connection
Track adapter, Global or Eutrac
Cable length
-1

---

IP rating
IP 20
Protection class
1
Certifications
CE

---

Lifetime
up to 50.000 h
Warranty
5 years

---

Accessories
Track products, Barndoor, Snoot, Half snoot & Honey Comb Louvre
Remarks
Integrated Soft Diffusion Filter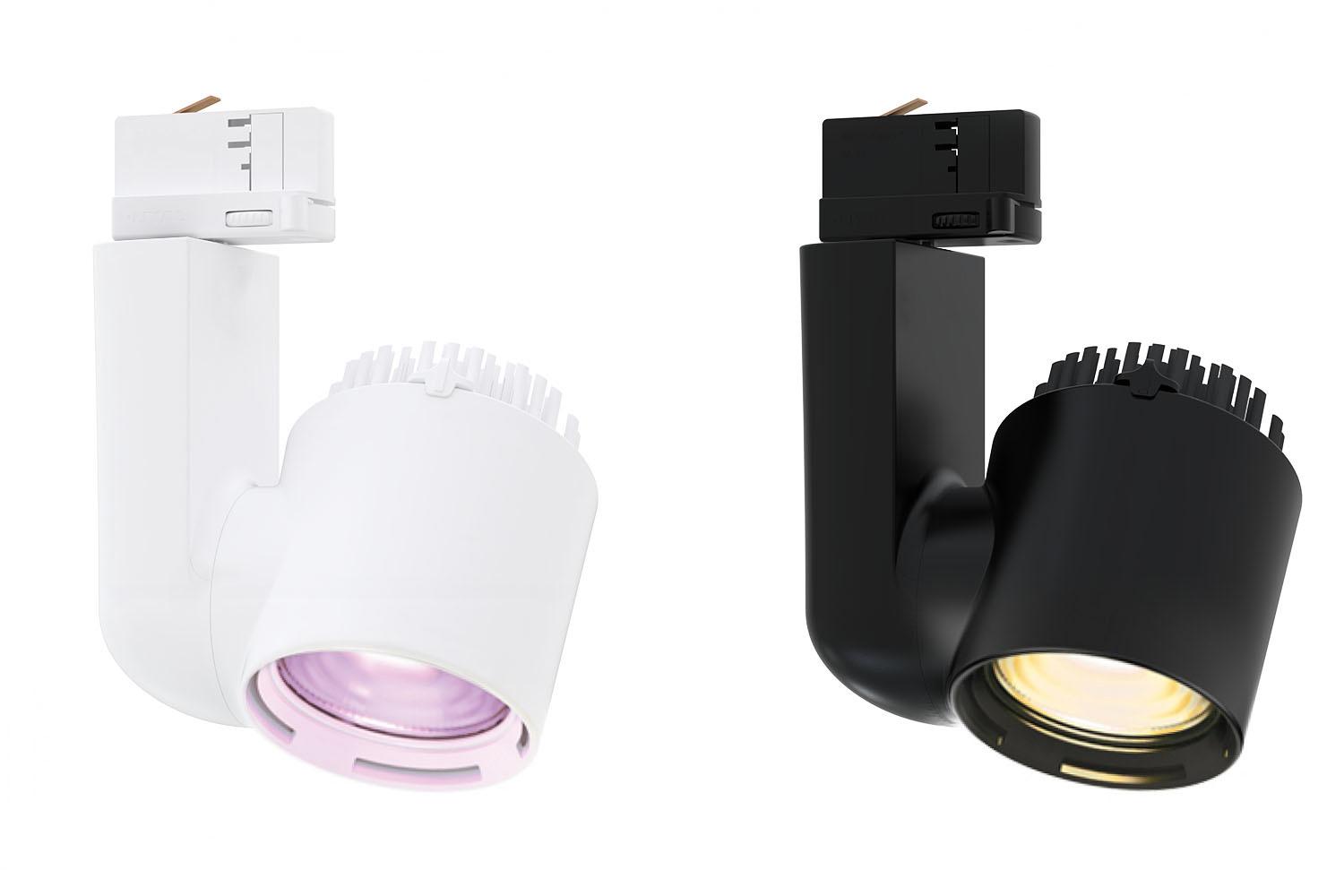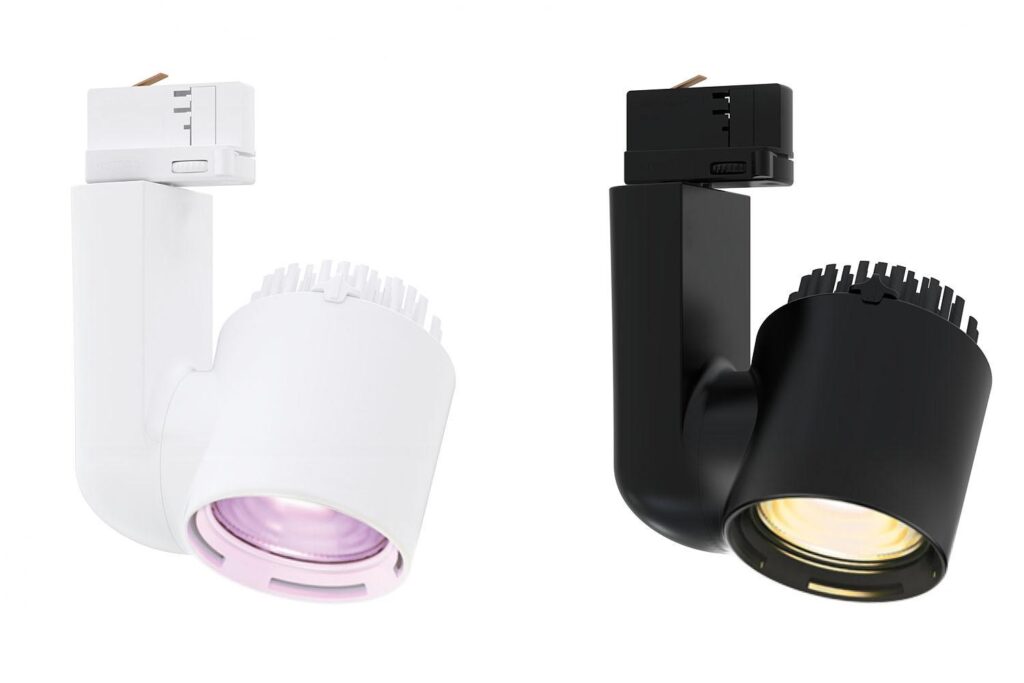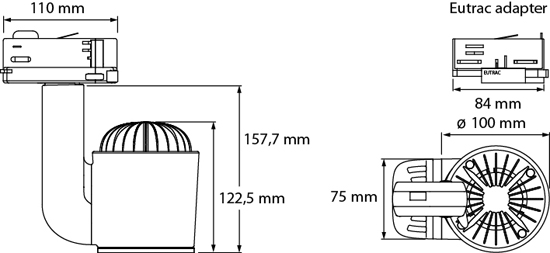 >

Photometrics

These are the Photometric and LDT files for the most popular configuration(s). Please contact us via info@cls-led.com if your choice is missing from the list.