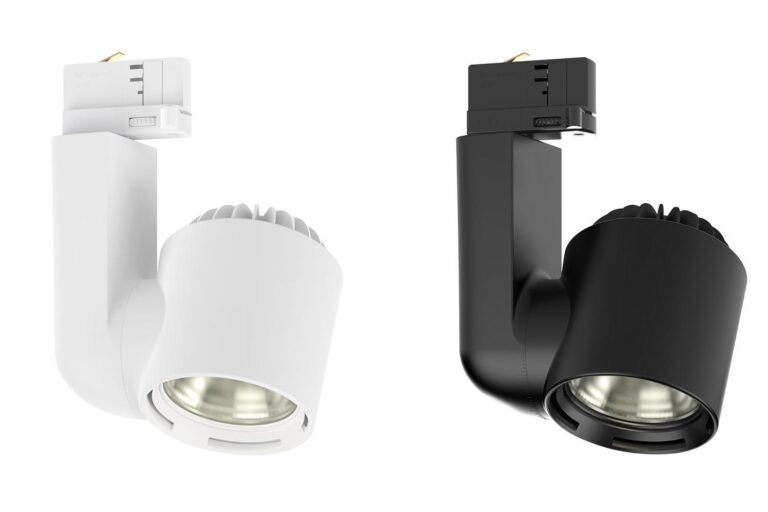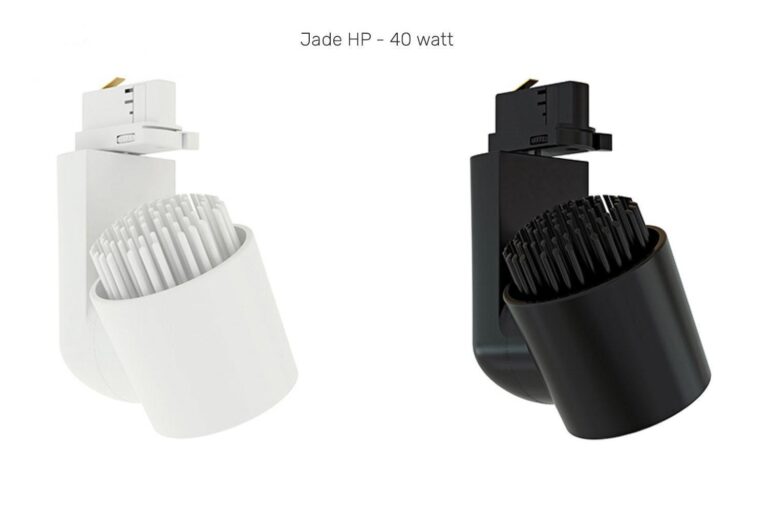 The Jade S is a high quality track fixture that is perfect for any space that needs excellent colour reproduction. With a variety of LED light sources to choose from, the Jade S is very energy efficient with a lumen/watt ratio of >121. Dimming methods include mains dim*, DALI and Local Dim* through the CLS superior dimming system.
With the Jade S series, CLS has introduced a whole new generation of rail/ surface mount fixtures that excel in light quality, light efficiency & build quality. The CLS Jade is manufactured in the Netherlands and includes a guarantee of no less than 5 years. Besides this, it is offered at extremely competitive prices thanks to clever production techniques. In the last years, thousands of projects worldwide have been equipped with the variants of the Jade series. The Jade S is the 'standard' version of the Jade series that can be used as lighting in retail locations and in museums, galleries, food markets, car showrooms and many more applications.
Large choice of LED light sources
Where for some applications a maximum light output will be the most important criterion, for other applications the quality of colour reproduction might be the most important criterion. With a wide choice of light colours and CRI values, it is possible to create the right light image for each application.
Very energy efficient
With a lumen/watt ratio > 121, the Jade S is very energy efficient. Depending on the type, the Jade S offers an energy label of A+ or A++. Available in a 20, 30 & 40 watt version.
Several dimming methods
Mains dim*, DALI and Local Dim* through the CLS superior dimming system.
*not available for the Jade HP Series
Part of a large product family
Besides the S version, the Jade is also available as an Expo, Zoom and an RGBW & Tunable White version. Basically, for every lighting plan, the right combination can be made.
Mounting options
The Jade series are offered with no less than 3 different mounting options. Where most brands offer only a track version, CLS offers besides track versions also a version for easy mounting in cable Trays (Jade B) and a version for ceiling mounting (Jade C).
Compatibilities

Type
Jade S, 20, 30 or 40 watt track spot
Colour
Black, white or grey
Material
Anodized or coated aluminium & PC/ABS V0
Weight
780 gram
Swivel
340° horizontal | 350° vertical

---

Optics
19º | 37º | 63º
Light source
Citizen
Light output
2000 - 3850 lumen
CRI
>80 or >90
LED colours
2700K | 3000K | 3500K | 4000K
D2W 1800K-3000K


---

Power consumption
Max. 20 - 40 Watt
Power supply
100~240 VAC
Driver
Driver included | Driver internal
Dimming
Mains dimmable | Local dim | DALI
Connection
Track adapter

---

IP rating
IP 20
Protection class
1
Certifications
CE

---

Lifetime
50.000
Warranty
5 years

---

Accessories
Rail products
Remarks
Integrated soft diffusion filter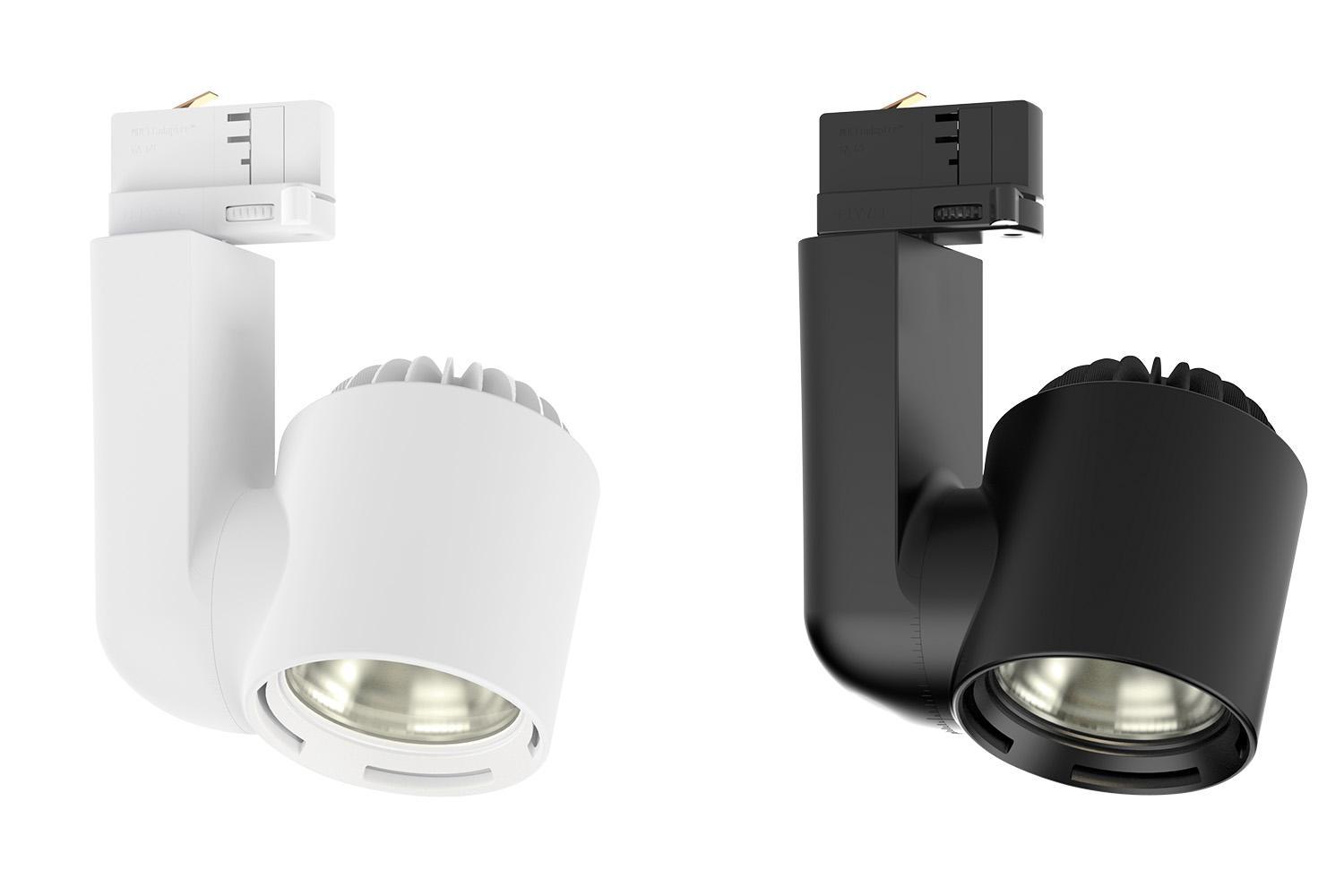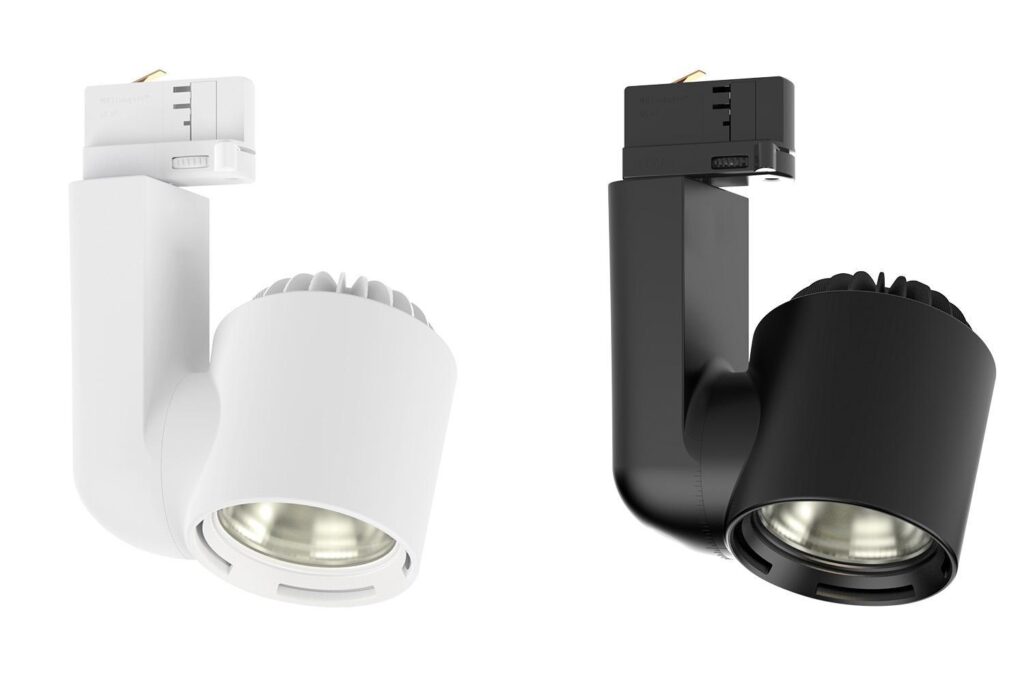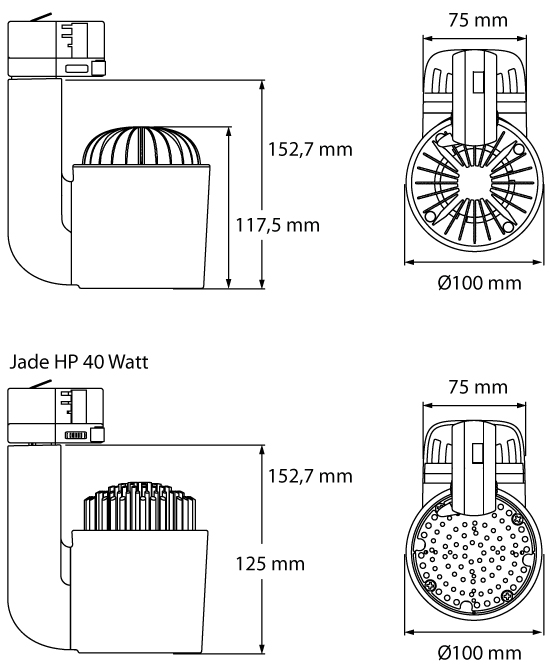 >

Photometrics

These are the Photometric and LDT files for the most popular configuration(s). Please contact us via info@cls-led.com if your choice is missing from the list.