DMX-controlled lighting is often associated with theatre and other live performance settings. However, you can use DMX lighting in a wide variety of applications. On this page, you can find links to articles which explain how DMX lighting works, how to set up DMX-controlled CLS fixtures, the CLS addresser unit, and DMX alternatives.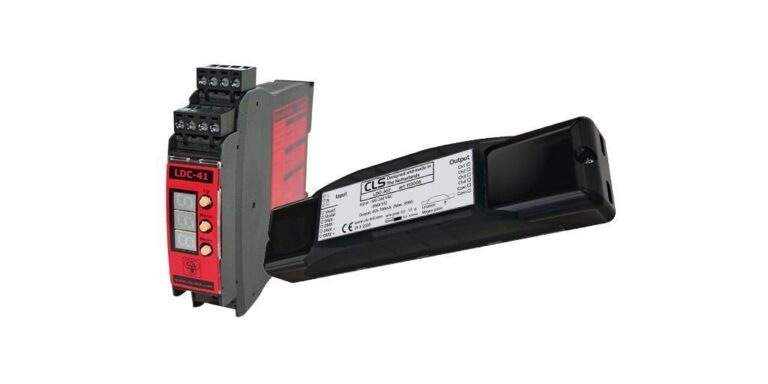 You can use DMX to arrange the intensity and colour of the fixture, among other parameters. It s a type of digital light control. With a controller, it is possible to affect multiple fixtures. To learn more about DMX, read this article.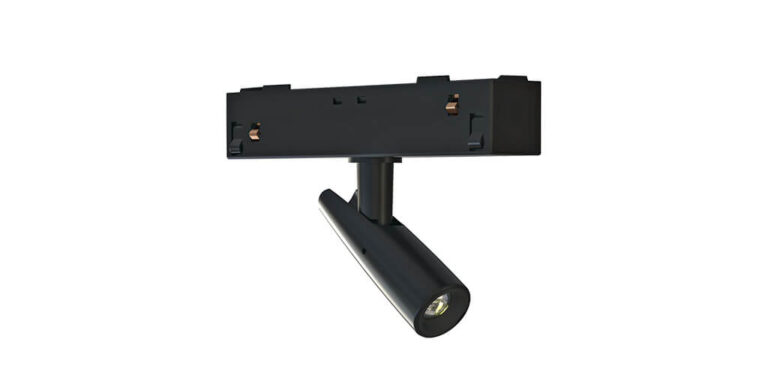 >

HOW TO SET UP DMX-CONTROLLED CLS FIXTURES
To learn more about how to assign a starting address to a CLS fixture, how to confirm your desired address to the fixture and how to confirm the same address on all fixtures you want to control simultaneously, read this article.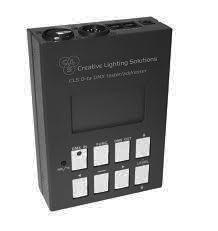 >

HOW TO USE THE CLS DMX TESTER/ADDRESSER UNIT
To learn more about how to assign a starting address to a CLS fixture with the CLS DMX tester/addresser unit read this article. 
Beside the control methods, (Wireless) DMX and DMX512, our fixtures are available with control methods like Phase-cut, 1-10V, DALI, or Casambi. The choice is up to you. This way, our lighting solutions are easily implemented in existing situations. Casambi even eliminates the need for a separate DMX controller. Use a dedicated control switch or just download the app for your smartphone or tablet and all controls are available from your fingertips. Professionals can set programmed scenes for the end users to select. Enabling them to change the lighting effects while still leaning on the expertise of a lighting designer.
>

HIGHLIGHTED product series compatible with DMX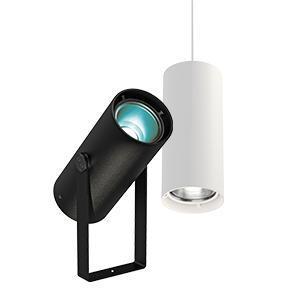 Consisting of 15 product variations and hundreds of configurations, the Ruby series is an enormously versatile fixture. A compact version of the Ruby is also available, for when a slightly lower output is needed and a smaller form factor is preferred.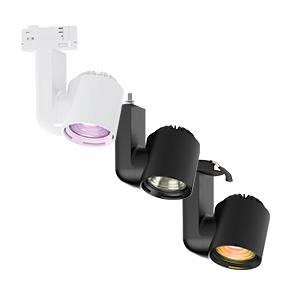 Colour, High output, Zoom and multiple mounting options, with just one design. The Jade is a solution for a wide array of situations. Discover the series by clicking the button or take our configurator for a spin and try all possibilities.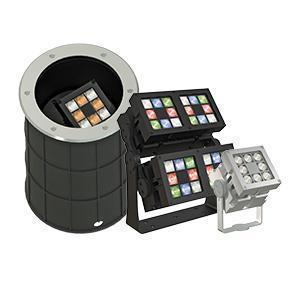 Solid aluminium, the best components and a modular design. The Revo is a fixture that lasts. Available in every configuration imaginable. Create compelling experiences with Casambi, without the need for additional infrastructures.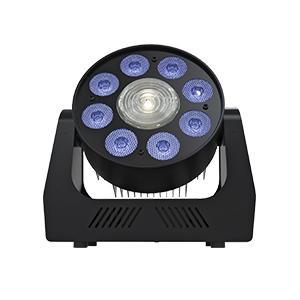 >

93W – RGB + White light
The perfect solution for (large) venues. Dimmable and white light combined with RGB in one housing. Both sections offer a choice in beam angles. Thanks to the enormous light output, the Krypton can be used where heights exceed 18 meters.
>
WANT TO KNOW MORE ABOUT DMX?
Want to know more about DMX? Look at our product pages to see which products are compatible with DMX, or contact us. We are happy to help.