LIGHTING FOR CAR SHOWROOMS
Freshly polished paints, reflective chrome accents and a varying set-up – proper lighting is essential for car showrooms. The perfect light accentuates the design lines and makes the car look attractive, while poor light makes a car look 'flat' and unattractive. In addition, the light output must be high enough to see all the details without dazzling visitors with an annoying view into the light source. Looking for solutions? Discover more about our LED lighting for car showrooms on this page.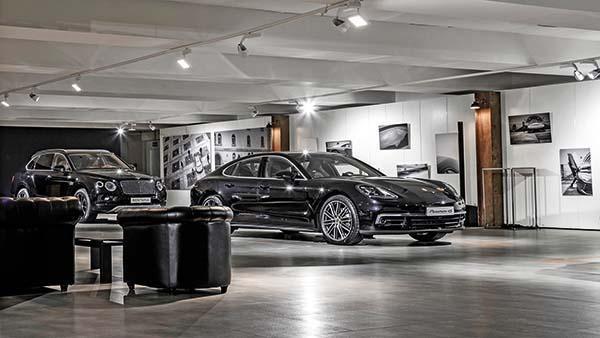 Track lighting is a popular method of lighting the showroom, making it easy to aim the spot where the light is needed, drawing visitors' attention directly to the cars present. Our fixtures are available with accessories such as barn doors and snoots, which help you create the perfect light setting, can further limit obstructive views and increase lighting comfort.
With ceiling (recessed) lighting, even subtle lighting can easily be achieved throughout the showroom. The Emerald Series almost always enables you to replace the current recessed ceiling lighting one-to-one. In addition to fixed downlights, we also offer directional and adjustable downlights, which allow accessory walls to be optimally illuminated.
Installing outdoor lighting extends the inviting atmosphere outside, and ensures a neat, professional appearance. Our extensive Revo Series is highly suitable for illuminating (large) buildings, even in colour. In addition to a wide choice of surface-mounted luminaires, the Revo is also available in a ground-mounted variant, which cars can drive over without any problems.

Deeply saturated colours with RGBA or beautiful pastels with RGBW, with excellent renderings of whites – the possibilities are endless with CLS ColourFlow fixtures. Add accents, let (a part of) the showroom attract attention, or transform complete indoor and outdoor spaces. With control via Casambi, you can do this from the palm of your hand with a user-friendly app. Or choose (Wireless) DMX to control to a fraction of a second. Our ColourFlow product series are very diverse, from small recessed spots such as the Martina to the powerful Ruby Series. For outdoor use, the Revo Series milled from one piece of aluminium is available in both a surface-mounted and built-in variant, which cars can simply drive over.
>

EXCELLENT COLOUR RENDERING
Regardless of the colour, one of the most eye-catching aspects of a car is the paintwork. With LED lighting with a high colour rendering (CRI value), the colour really comes to the fore. For example, red is a saturated red, and dark blue paints come into their own. All paints look just like they do in daylight. The lively appearance of the materials creates an attractive image for (potential) customers, and any doubts about colour combinations quickly disappear.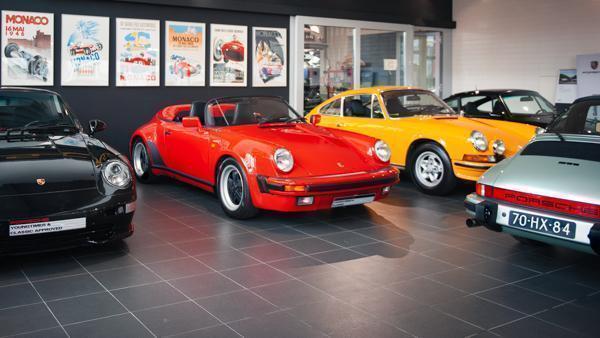 Save up to 80% in energy and maintenance costs
>

QUALITY WITHOUT COMPROMISE
Our fixtures are developed and produced in the Netherlands. We only use the best components, and our fixtures' modular design makes it easy to make upgrades or changes. With an expected lifespan of 50,000 hours, the interim replacement of 'pears' is a thing of the past. From the first moment to more than ten years of use, the light output and colour remain excellent.
Lighting in showrooms is on almost all day, making efficient lighting even more important. Besides the high quality, high efficiency is a distinctive aspect of CLS LED fixtures. The light output is high; the energy consumption is low. In addition, further savings are realized due to the long service life. The total energy and maintenance costs
Over the years, we have realized many beautiful projects together with our customers. Some examples are Porsche Centre Gelderland and Hartog Autostudio in the Netherlands, Losch Driving Dreams in Luxembourg, various mobile showrooms, where the flexibility of our Jade Series comes into its own and the Aston Martin Heritage Specialist Noble House in the Netherlands, where the Emerald Series evenly illuminates the showroom, matching the classic cars.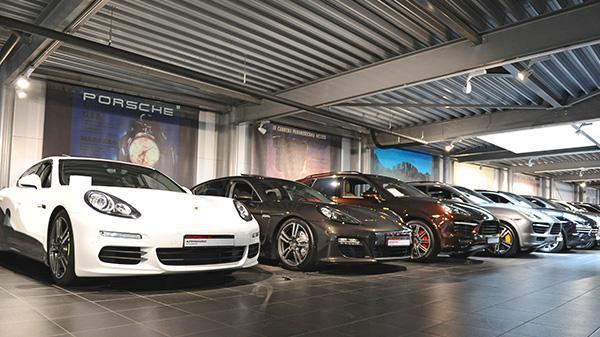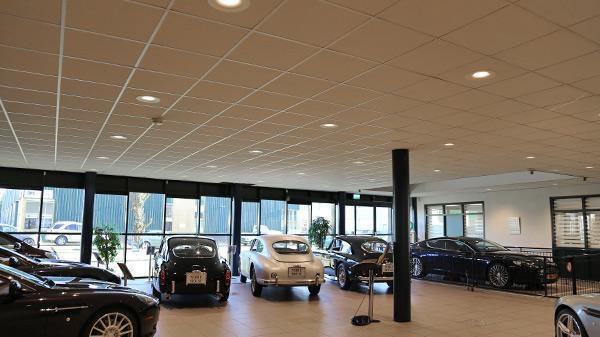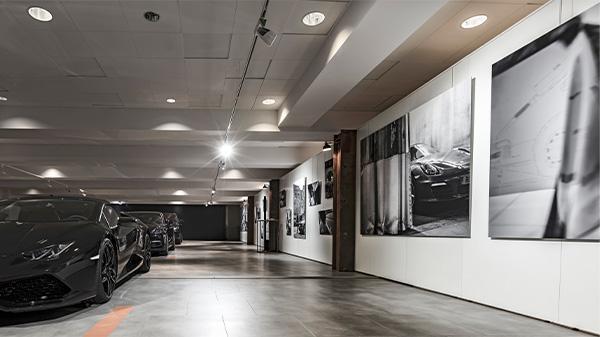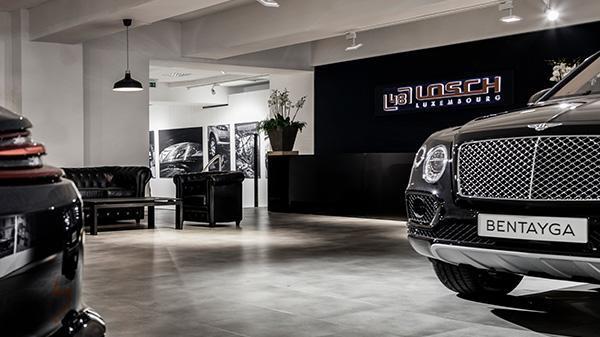 >

HIGHLIGHTED PRODUCT SERIES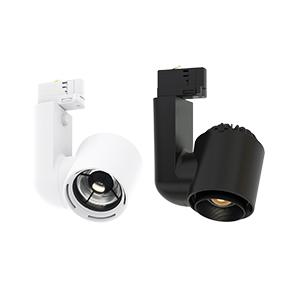 Zoom, Tunable White, ColourFlow and various mounting options with one design – the Jade is a solution for an infinite number of situations. View the product series via the button or configure the Jade and discover all the possibilities.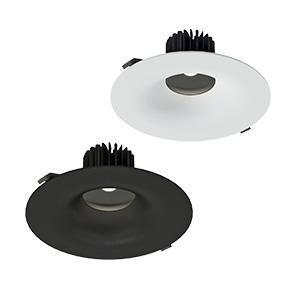 The Emerald is a very versatile fixture. Configurable with choices in power, colour temperature, control and housing. Also available in an Office variant, with a lower UGR (view) value, making the lighting comfort even greater.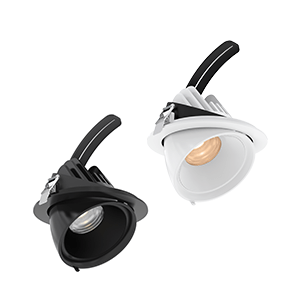 The Mika is a tiltable and rotatable recessed fixture, making the Mika virtually invisible in the ceiling. In addition to white light and Tunable White (adjustable colour temperature), the Mika is also available as a colour-changing version.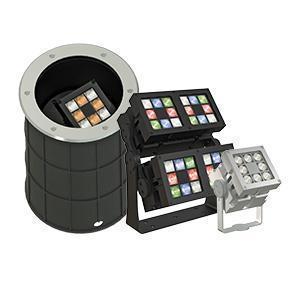 Solid aluminium, the best components and a modular design – the Revo is a sustainable solution. Available in all possible configurations. Create fantastic experiences with Casambi without additional infrastructure.
Would you like to know more about our lighting solutions for car showrooms and garages? View our product pages for specific information or contact us. We are happy to help you.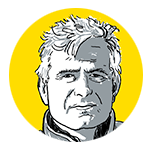 Toon Stappers
YellowBee
"The Noble House photographer said he can only take good photos in the showroom now. The colours just pop."