PRODUCT OVERVIEW FOR CAR SHOWROOMS
On this page you will find our fixtures for car showrooms. Good lighting highlights the main aspects of a car and creates an atmosphere in the showroom that is inviting. Discover our track lighting to perfectly direct the light and draw attention directly to the cars. Or take a look at our downlights, which can be built into (system) ceilings to provide even lighting throughout the showroom. Our outdoor lighting completes the experience by bringing the feeling of the showroom outside and making the property more attractive when the sun goes down.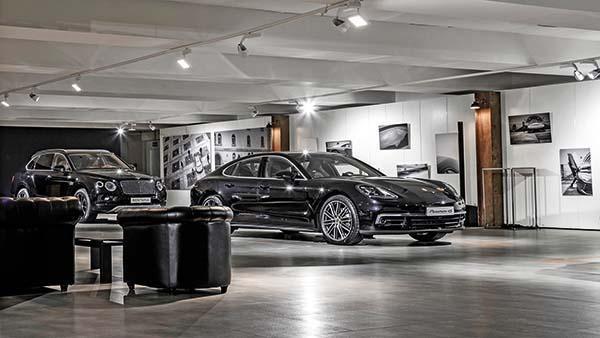 Track lighting is a popular method of lighting the showroom, making it easy to aim the spot where the light is needed, drawing visitors' attention directly to the cars present. Our fixtures are available with accessories such as barn doors and snoots, which can further limit obstructive views and increase lighting comfort.
With ceiling (recessed) lighting, even subtle lighting can easily be achieved throughout the showroom. The Emerald Series almost always enables you to replace the current recessed ceiling lighting one-to-one. In addition to fixed downlights, we also offer directional and adjustable downlights, which allow accessory walls to be optimally illuminated.
Installing outdoor lighting extends the inviting atmosphere outside, attracts visitors and ensures a neat, professional appearance. Our extensive Revo Series is highly suitable for illuminating (large) buildings, even in colour. In addition to a wide choice of surface-mounted luminaires, the Revo is also available in a ground-mounted variant, which cars can drive over without any problems.