Good lighting enhances the architecture of churches, ensures safely lit paths, and enables literature (hymnals, prayer books, notices) to be easily read. In addition, high-quality LED is energy efficient, and maintenance is kept to a minimum. On this page, you will find a selection of luminaires for churches. Including fixtures featuring dimming without the need for additional cabling or equipment, which is often undesirable in historic buildings. CLS LED fixtures are also available in variants that can produce all possible light colours, combining regular lighting and lighting suitable for special events, such as concerts. Feel free to contact us for advice. Our specialists have plenty of experience with churches and are happy to help you find the best solution.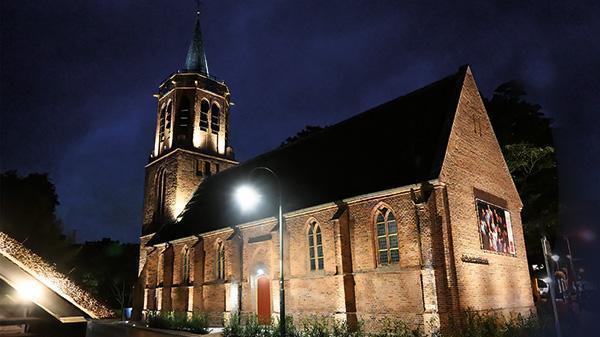 From towns to cities, churches are almost always the landmark of a locality. The right lighting enhances the historical ecclesiastical architecture and allows the church to be a beautiful landmark even when the sun has set. Due to our Revo series' extensive choice of configurations, it is possible to specify the lighting precisely as desired. This versatility makes it possible to precisely control the light intensity, choose exactly the best beam angle, and choose different shades of white light. It all contributes to the fact that light enhances the experience without hindering humans and animals.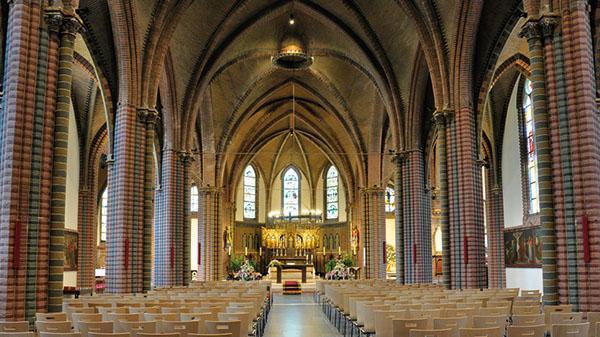 High ceilings, vaults, well-lit walkways, opportunities for special events and focussed attention in particular places (the choir, pulpit or works of art). The lighting should ideally subtly blend into the space. In short, there are many things to consider when illuminating a church. Our luminaires offer you a wealth of possibilities. Thanks to the durability and high quality of our luminaires, you will be able to enjoy the effect of good lighting for many years to come. Feel free to contact us for more information about improving your individual situation. Our experts are happy to help.
Most of our luminaires can create functional white light and coloured light, from warm subtle white light to exuberant colours. You can connect the lighting to the event without needing to purchase or rent special lamps. You can also choose from various controls, including an easy-to-use wireless control with Casambi, which can be operated via a smartphone or tablet. We are happy to explain more about this to you. By combining regular white light and coloured light, your location is ready for services as well as special celebrations or concerts with one solution.
Save up to 80% in energy and maintenance costs
Energy and maintenance costs for conventional lighting
>

QUALITY WITHOUT COMPROMISE
Our fixtures are designed and produced in the Netherlands. We only use the best components available and thanks to the modular design of our fixtures, changes or upgrades are performed with ease. With an expected lifespan of up to 50.000 hours, continuously changing bulbs is something of the past. From the first moments up to more than 10 years later, the light output and colour remains excellent.
Over the years, we have realized beautiful projects together with our customers from large towers such as the Onze Lieve Vrouwetoren in Amersfoort to the interior of the beautiful St Urbanuskerk in Amstelveen. We are also proud of our illumination of the exterior of smaller churches such as the Johanneskerk in Laren. We also offer options for churches with special events, such as concerts. For example, the Noorderkerk in Hoorn is equipped with fixtures that can be set in any imaginable colour when desired.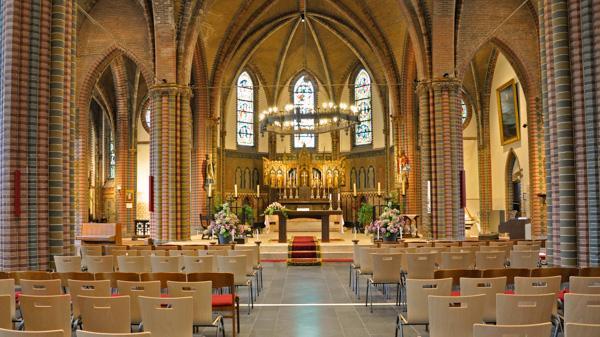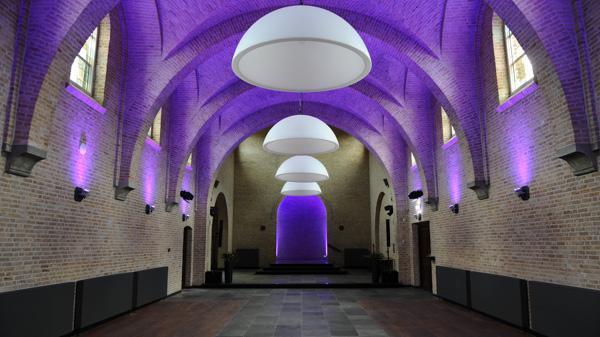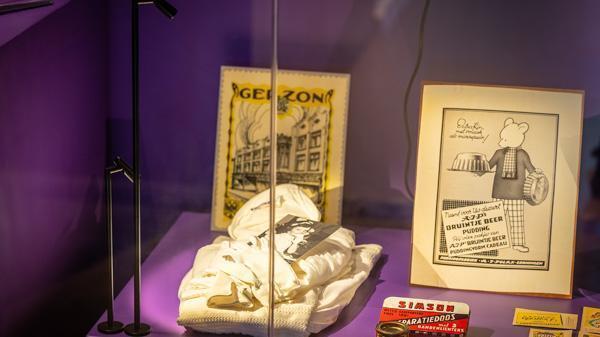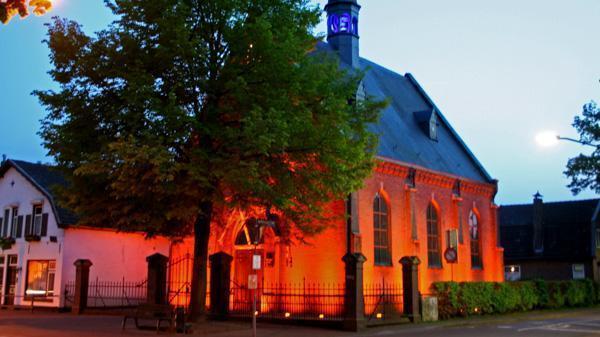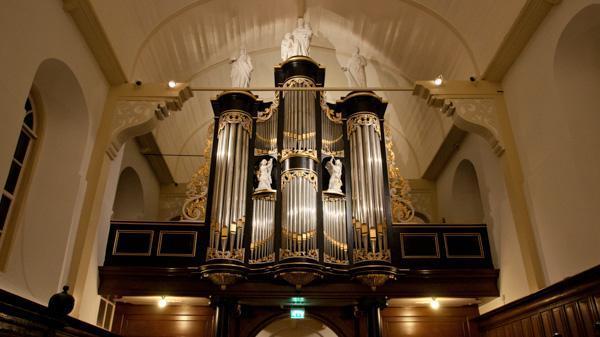 >

HIGHLIGHTED PRODUCT SERIES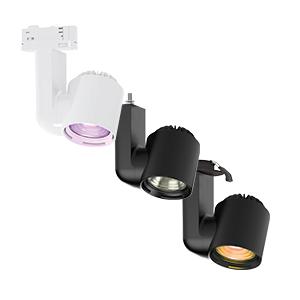 Colour, high light output, zoom and various mounting options with one design -the Jade is a solution for unlimited situations. View the product series or configure the Jade and discover all the possibilities.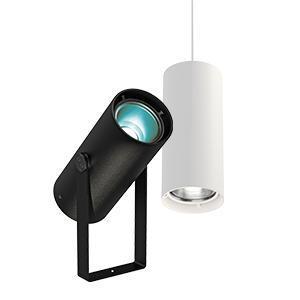 The Ruby is pre-eminently a luminaire for use in churches and can be supplied with both pendant and bracket mounting options. The fixture is suitable for very high ceilings with a light output of up to 8500 lumens.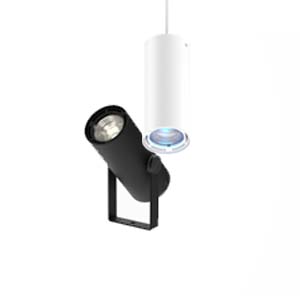 Compact design luminaire that can be used for countless applications thanks to the extensive choice of light sources and control methods. The timeless design of the tube luminaire subtly blends into the environment.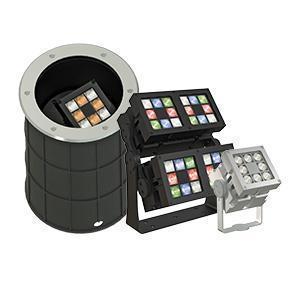 Solid aluminium, the best components and a modular design – the Revo is a sustainable and timeless solution for outdoor lighting. Available in all possible configurations, including wireless control via Casambi.
Would you like to know more about our solutions for churches and other religious buildings? View our product pages for specific information or contact us. Our specialists will gladly assist you.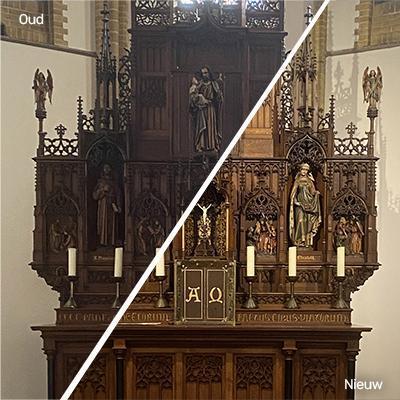 Bert Gerritsen
H. Willibrordkerk Oegstgeest
"We are delighted with the result, and I have heard nothing but praise from church visitors about how well the high altar is lit. The REVO spots burn at 100%, and that has indeed worked out as you had estimated: it allows the dark wood to come into its own."