PRODUCT OVERVIEW FOR CHURCHES
Our fixtures for churches can be found on this page. Good lighting enhances the architecture of churches, ensures safely lit paths, and enables literature (hymnals, prayer books, notices) to be easily read. In addition, high-quality LED is energy efficient, and maintenance is kept to a minimum. Discover our outdoor lighting for illuminating façades, towers or entire buildings. Or discover our extensive product ranges for interior lighting.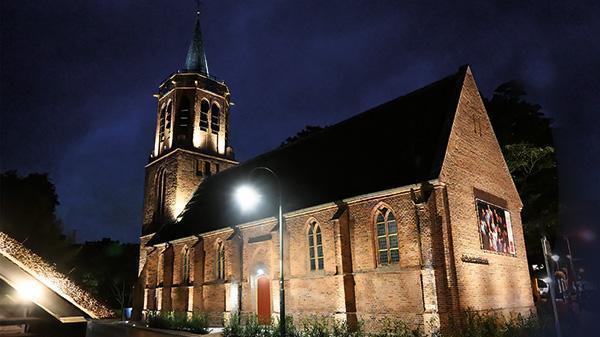 High ceilings, vaults, well-lit walkways, opportunities for special events and focussed attention in particular places (the choir, pulpit or works of art). The lighting should ideally subtly blend into the space. In short, there are many things to consider when illuminating a church. Our luminaires offer you a wealth of possibilities. Thanks to the durability and high quality of our luminaires, you will be able to enjoy the effect of good lighting for many years to come. Feel free to contact us for more information about improving your individual situation.
From towns to cities, churches are almost always the landmark of a locality. The right lighting enhances the historical ecclesiastical architecture and allows the church to be a beautiful landmark even when the sun has set. Due to our REVO series' extensive choice of configurations, it is possible to specify the lighting precisely as desired. This versatility makes it possible to precisely control the light intensity, choose exactly the best beam angle, and choose different shades of white light. It all contributes to the fact that light enhances the experience without hindering humans and animals.