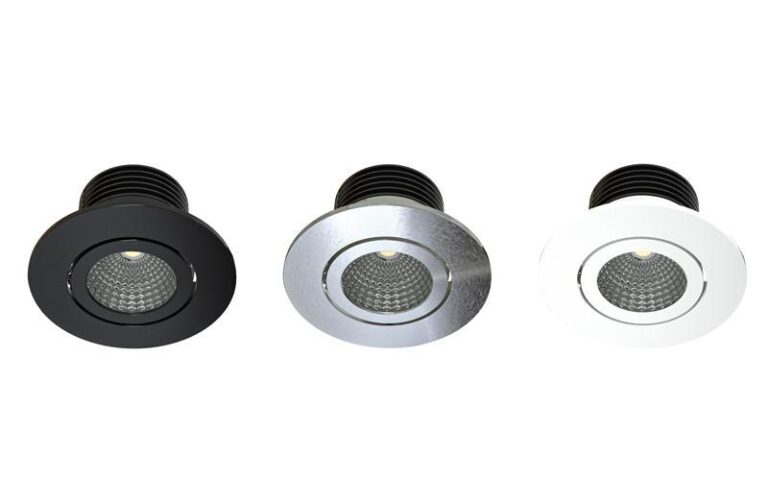 De Luxo 3 Basic CoB verlichtingsarmatuur is een compacte en krachtige downlighter, die perfect is voor het vervangen van halogeenlampen in een verscheidenheid van toepassingen. Met een keuze uit zwarte, witte of blanke aluminium afwerkingen is deze armatuur veelzijdig en stijlvol. De CNC-gesneden massief aluminium behuizing zorgt voor een optimale warmteafvoer van de LED.
10 Watt, compact inbouw armatuur.
Leverbaar in het zwart, wit of blank aluminium.
CNC gefreesd massief aluminium behuizing voor optimale koeling van de LED.
Typische applicaties
Vervanging van 50 Watt halogeen armaturen in alle mogelijke toepassingen.
Grote keuze in dim mogelijkheden
Alle mogelijke dimmethodes zijn van toepassing waaronder DMX512, DALI & bluetooth dimmen.
Optimale verstelbaarheid
De lichtbron is zowel in horizontale als verticale richting verstelbaar.
Verwisselbare optieken
Reflectoren zijn snel en eenvoudig te verwisselen voor optimale afstelling.
60º flood optiek standaard gemonteerd.
Type
Luxo 3 Basic CoB, Downlighter
Weight
220 gram
Swivel
350 horizontal, 30 vertical
Mounting hole
7,5 cm
Installation depth
10 cm

---

Optics
28º | 38º | 62º
Light source
High Power CoB
Power consumption
10 watt
Light output
600 lumen
CRI
80
Led colours
2700K | 3000K


---

Drive current
700
Driver
Driver excluded | Driver external
Dimming
Mains dimmable | 1-10V dimmable | Casambi | DMX512
Connection
CLS Smart connect system
Cable length
100 cm

---

Lifetime
50000
Warranty
3 years

---

IP rating
IP 40
Protection class
3
Energy label
A

---

Remarks
Anti glare function by recessed light source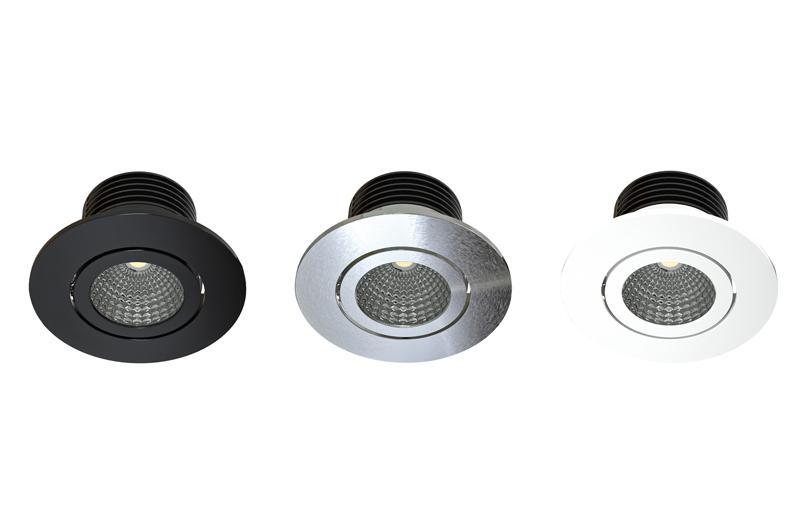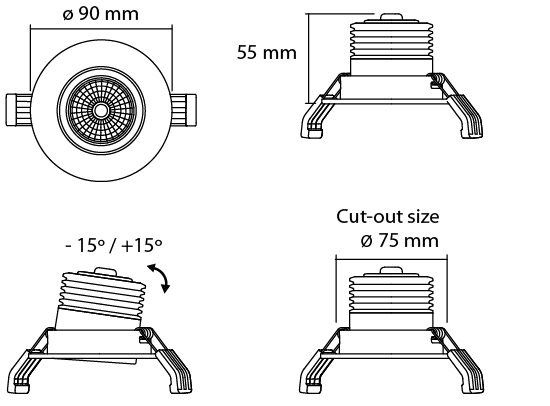 >

Photometrics

Dit zijn de meest voorkomende Photometric & LDT files. Staat uw configuratie hier niet tussen? Neem dan contact met ons op via info@cls-led.com
>

Artikelnummers
L-3-1-13-3 CLS Luxo 3 Basic CoB 3000K 62° alu
L-3-1-14-3 CLS Luxo 3 Basic CoB 2700K 62° alu
L-3-2-13-3 CLS Luxo 3 Basic CoB 3000K 62° black
L-3-2-14-3 CLS Luxo 3 Basic CoB 2700K 62° black
L-3-3-13-3 CLS Luxo 3 Basic CoB 3000K 62° white
L-3-3-14-3 CLS Luxo 3 Basic CoB 2700K 62° white
L-3N-1-13-3 CLS Luxo 3 Basic CoB 3000K 62° alu, incl. non-dim driver
L-3N-1-14-3 CLS Luxo 3 Basic CoB 2700K 62° alu incl. non-dim driver
L-3N-2-13-3 CLS Luxo 3 Basic CoB 3000K 62° black incl. non-dim driver
L-3N-2-14-3 CLS Luxo 3 Basic CoB 2700K 62° black incl. non-dim driver
L-3N-3-13-3 CLS Luxo 3 Basic CoB 3000K 62° white incl. non-dim driver
L-3N-3-14-3 CLS Luxo 3 Basic CoB 2700K 62° white incl. non-dim driver
L-3M-1-13-3 CLS Luxo 3 Basic CoB 3000K 62° alu incl. mains-dim driver
L-3M-1-14-3 CLS Luxo 3 Basic CoB 2700K 62° alu incl. mains-dim driver
L-3M-2-13-3 CLS Luxo 3 Basic CoB 3000K 62° black incl. mains-dim driver
L-3M-2-14-3 CLS Luxo 3 Basic CoB 2700K 62° black incl. mains-dim driver
L-3M-3-13-3 CLS Luxo 3 Basic CoB 3000K 62° white incl. mains-dim driver
L-3M-3-14-3 CLS Luxo 3 Basic CoB 2700K 62° white incl. mains-dim driver