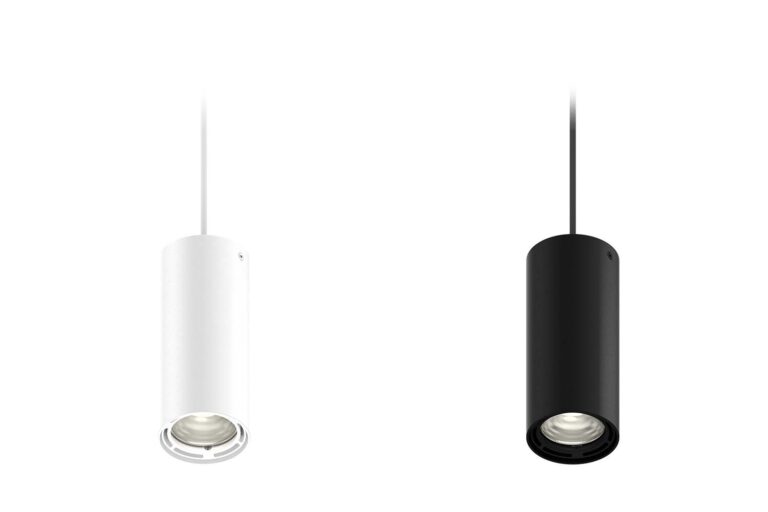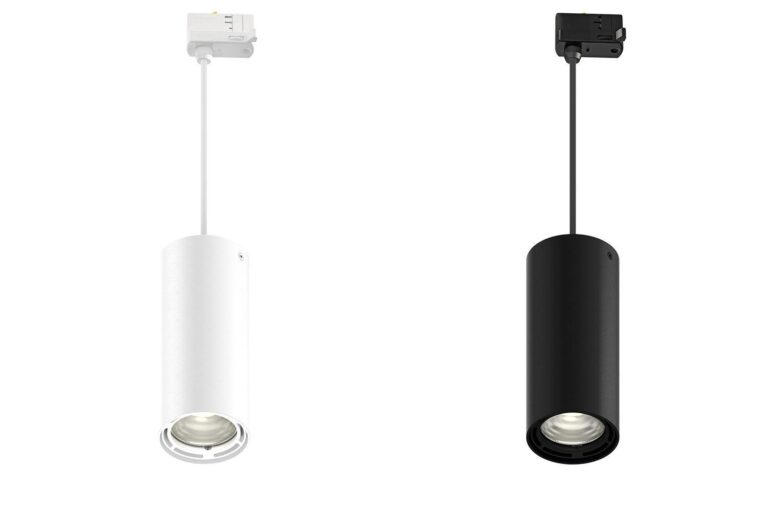 Ruby Compact Pendant & Track
Die Ruby Pendant and Track ist eine vielseitige Leuchte für eine Vielzahl von Umgebungen. Mit einer großen Auswahl an Leistungs- und Lumenvarianten eignet sich die Ruby für alles von Ausstellungsräumen und Museen bis hin zu Veranstaltungszentren und Kirchen. Darüber hinaus bietet die Ruby eine große Auswahl an Dimm- und Steuerungsmethoden.
Compact 30 watt design fixture that can be used for countless applications thanks to a wide selection of light sources and control gear.
Typical applications
The applications are numerous. Basically, this series of fixtures can be used anywhere where designers and lighting architects do not wish to use downlighters or where this is not possible for technical reasons. Examples are showrooms and shops, reception areas, public areas in museums, offices, theatres, concert halls, churches, crematoria and many other locations.
Many dimming and control options
The Ruby Compact offers a wide range of control options. For instance, mains dimming via phase cut-off, DALI, DMX12, Wireless DMX and Casambi Bluetooth.
Large choice in versions
The Ruby Compact is available in black and white. Project specific colours for the housing are available at extra cost.
In terms of mounting, you have a choice between pendant, pendant on rail and a bracket version. (Ruby Compact Bracket)
RGBW/RGBA, Tunable White and Dim-To-Warm variants available.
Type
Ruby Compact Pendant & Track, 30 watt Pendant Spot
Colour
Black or White
Material
Powder coated Aluminium
Weight
1300 gram
Swivel
horizontal, vertical

---

Optics
19º | 37º | 63º
Light source
Citizen, Bridgelux, CLS Dynamic Colour Chip
Power consumption
30 watt
Light output
2750 lumen
CRI
CRI >80, CRI >90
Led colours
2500K | 2700K | 3000K | 3500K | 4000K
D2W 1800K-3000K


---

Drive current
200~240 VAC
Driver
Driver included | Driver internal
Dimming
Mains dimmable | Magno dim | DALI | DMX512 | Wireless DMX
Connection
200, 400 or 800 cm cable with open end or track adapter

---

Lifetime
up to 50.000 h
Warranty
5 years

---

IP rating
IP 20
Protection class
1
Certifications
CE

---

Accessories
Honey comb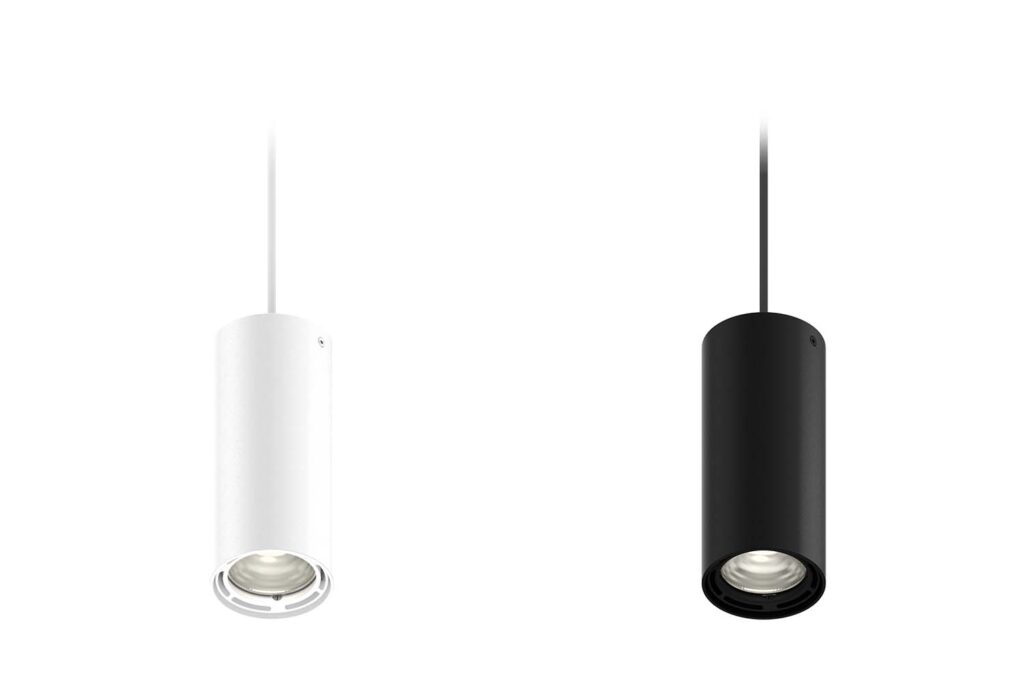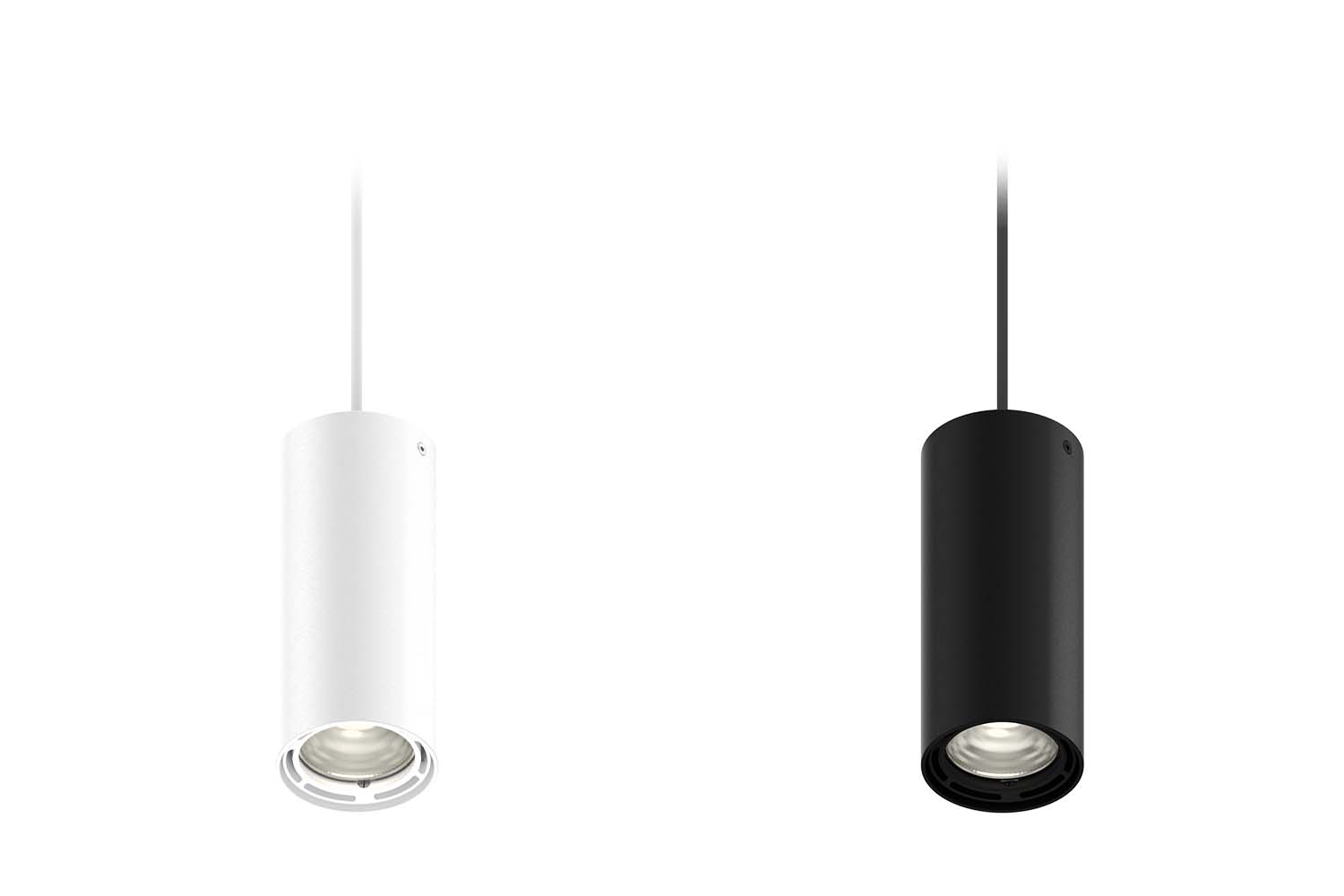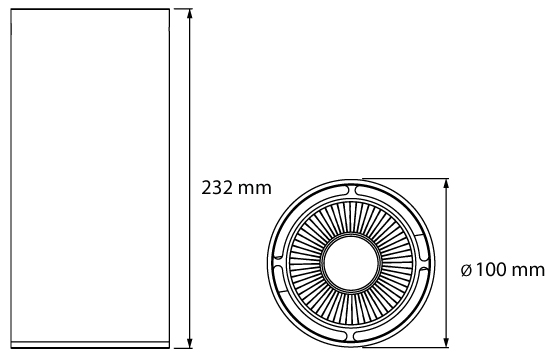 >

Photometrics

Hier finden Sie die photometrischen und LDT-Dateien für die gängigste(n) Konfiguration(en). Bitte kontaktieren Sie uns über info@cls-led.com, wenn Ihre Wunschkonfiguration nicht in der Liste enthalten ist.