Track lighting is a versatile type of lighting that can be used in endless settings. It offers a lot of flexibility because multiple types of fixtures can be combined and rearranged whenever necessary, and it is easy to install. However, it is important to look at the correct connections to avoid short-circuiting and causing damage to the fixtures. On this page, you can find more information about professional track lighting.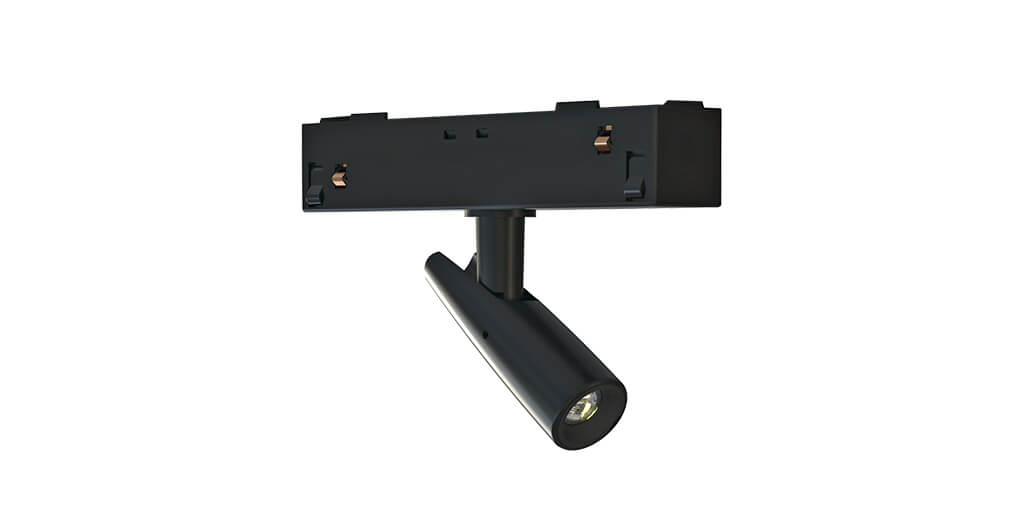 Installing track rails is relatively easy, if you're tracking the power 'line' of your rail correctly throughout your system. Global, Eutrac and Stucchi all have slightly different methods of connecting the rails to the power. So make sure you're using the right way for your brand. If you take this into account when installing, it should be a breeze.

>

BENEFITS OF TRACK
STUCCHI - GLOBAL - EUTRAC
Professional track lighting offers a lot of benefits for any project. For one, it is very easy to install and can be rearranged whenever necessary. Additionally, it is very versatile and allows a lot of creativity when it comes to lighting design. Different types of fixtures can be combined, and it is perfect for commercial, cultural and residential settings. Finally, professional track lighting is also very reliable and long-lasting. Read more about the differrent types of track, Global, Eutrac and Stucchi with their benefits.
When selecting a rail for your project, it is important to consider the type of adapter you want to use on your fixtures. The Global, Eutrac and Stucchi brands offer a wide variety of rails in different sizes, accessories and recessed mounting possibilities. It is also essential to choose the correct track for your fixtures. For track rails you will have a choice of for example 48V, lowvoltagetrack, and 3 phase tracks. The manual of your fixtures will tell you what track is needed, so you can be sure to select the one that is best suited for your needs.
Our fixtures are designed and made in the Netherlands. We only use the best components and our fixtures are designed to be fully modular, upgrades or changes are made with ease. Our engineers stay in touch with customers and partners from around the world. Most of the time, the development of new fixtures actually initiates after a question from our customers. Our tailor made solutions often find their way into the CLS product portfolio. View all track fixtures to see the possibilities!
There are many applications where a track system can provide optimal lighting possibilities. For example, in museums, display cases, and conference rooms. The benefit of our track fixtures is that you can easily adjust them to highlight the content, and you can combine multiple fixtures on the same track, for the optimal lighting solution. 
>

HIGHLIGHTED PRODUCT SERIES ON TRACK
Do you want to know more about our track solutions and suitable fixtures? View our product pages for fixture-specific information or contact us. We are happy to help.