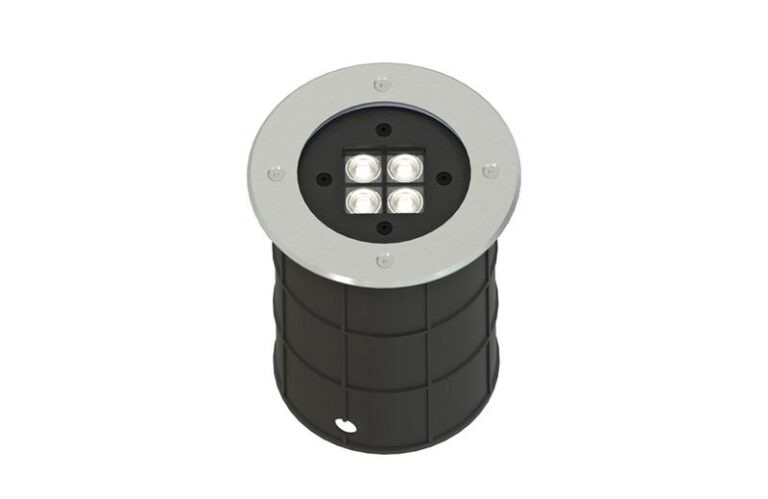 Der Revo Compact Inground ist eine konfigurierbare und nachhaltige Leuchte. Mit mehr als 200 verschiedenen möglichen Konfigurationen kann diese Leuchte an jeden Bedarf angepasst werden. Die Wechselgläser erleichtern den Wechsel der Lichteinstellung im Job und die Belüftungsöffnung mit Gore-Tex-Membran verhindert Kondenswasserbildung. Diese Leuchte ist auch zukunftssicher; Da alle Teile leicht austauschbar sind, wird der Revo Compact Inground nie veraltet sein.
Bodeneinbauleuchte, 10 Watt, IP67.
Auflagering aus hochwertigem 316er Edelstahl.
Gel-Schalenset für eine garantiert wasserdichte Verbindung.
Unzählige Auswahlmöglichkeiten
Breites Spektrum an Lichtfarben und Abstrahlwinkeln.
Typische Anwendungsbereiche
Überall dort, wo eine besonders kompakte Bodeneinbauleuchte mit erstaunlich hoher Lichtleistung gefragt ist.
Schutz vor Kondenswasser
Ein integriertes Belüftungssystem mit Gore-Tex-Membran verhindert die Bildung von Kondenswasser im Inneren der Leuchte.
Nachhaltiges Design
Durch die problemlose Austauschbarkeit sämtlicher Teile befindet sich die Revo Compact Inground stets auf dem neuesten Stand der Technik.
Frei konfigurierbar
Mehr als 200 verschiedene Konfigurationen sind möglich.
Erstellen Sie auf unserer Website Ihre ganz eigene Version – und das innerhalb von nur 30 Sekunden!
Austauschbare Optik
Die Linsen lassen sich schnell und einfach auswechseln und sorgen so für optimale Lichtverhältnisse am Arbeitsplatz.
Type
Revo Compact Inground, Outdoor Inground
Colour
Die cast housing + anti corrosion housing: black
Material
Marine grade 316 stainless steel mounting ring. Stainless steel 316 mounting screws. ABS plastic anti corrosion housing. Aluminium die cast housing
Weight
2300 gram
Swivel
horizontal, vertical
Mounting hole
16,6 cm
Installation depth
19,8 cm

---

Optics
8º | 12º | 30º | 61º | 12 x 46º
Power consumption
10 watt
Light output
800 lumen
CRI
80
Led colours
2200K | 2700K | 3000K | 4000K | 5000K | 6500K | amber | blue | red | green


---

Drive current
100 ~ 240 VAC | 700mA
Driver
Driver included | Driver internal
Connection
cable with open end
Cable length
200 cm

---

Warranty
3 years

---

IK-class
IK10
IP rating
IP 67
Protection class
1
Certifications
CE

---

Remarks
Ventilation gland with Gore-Tex membrane fitted to avoid moisture and condensation IP 67 2/3/4 way gel mold set included in the package Double IP67 protection.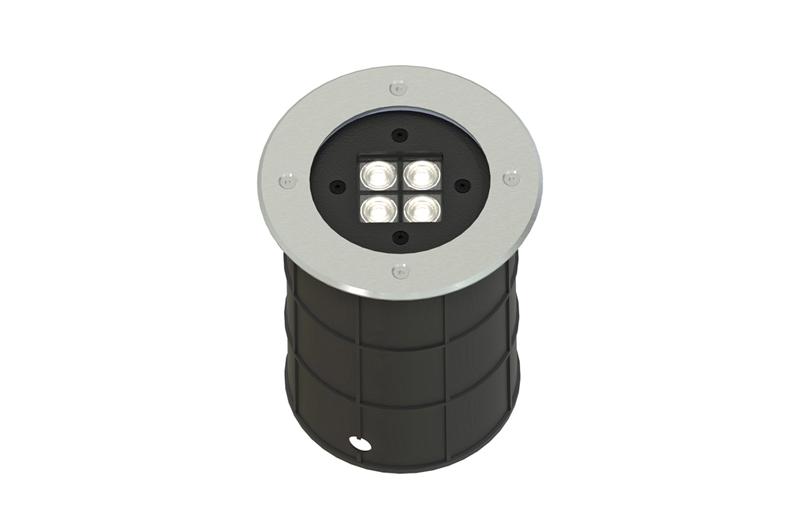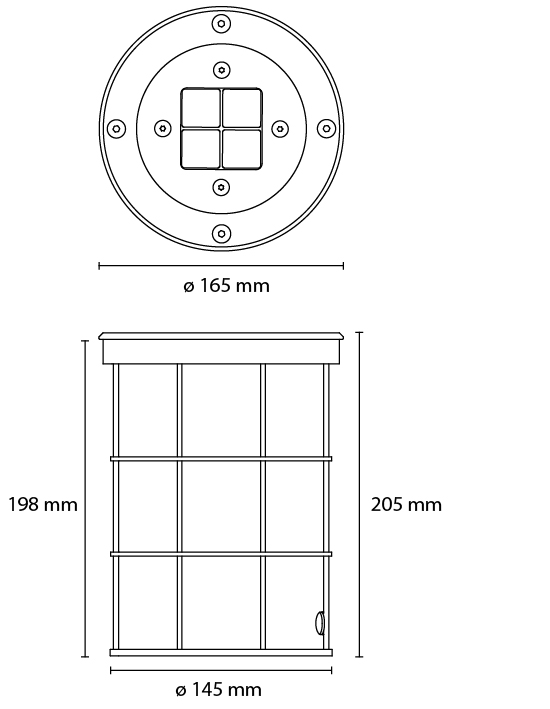 >

Photometrics

Hier finden Sie die photometrischen und LDT-Dateien für die gängigste(n) Konfiguration(en). Bitte kontaktieren Sie uns über info@cls-led.com, wenn Ihre Wunschkonfiguration nicht in der Liste enthalten ist.