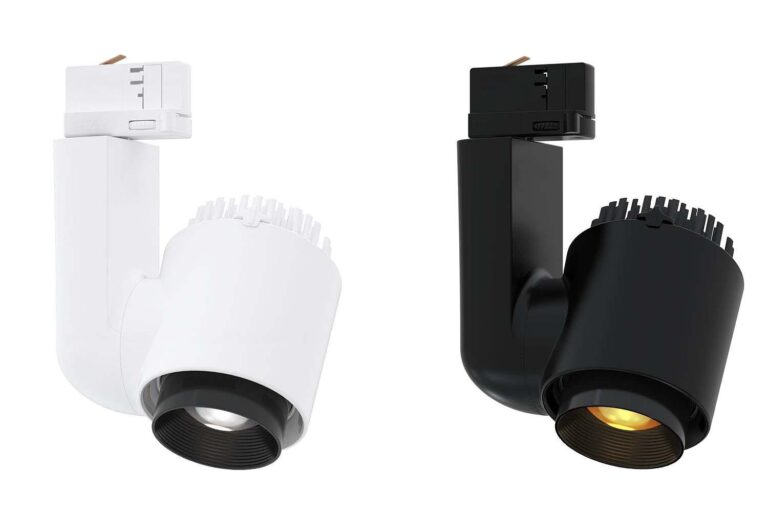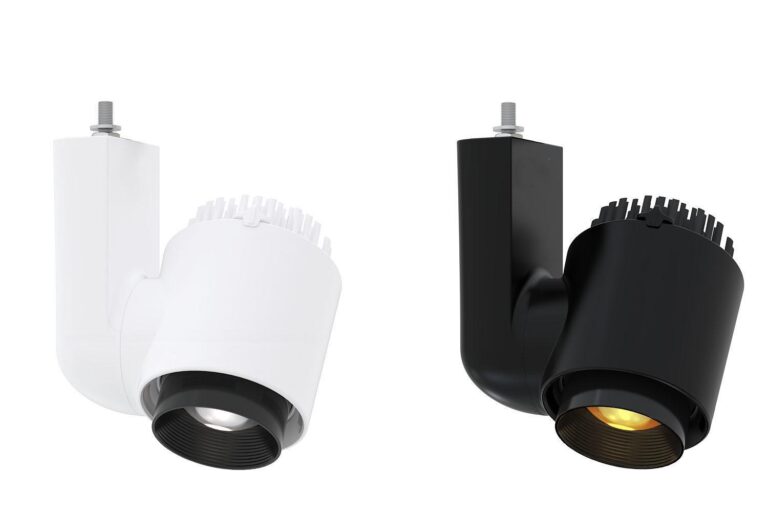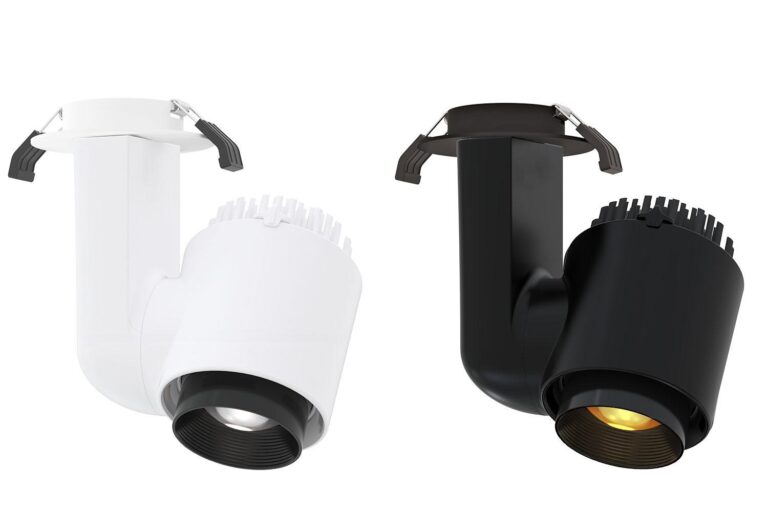 Jade Zoom Tunable White is een krachtig en veelzijdig zoomarmatuur met een uitstekende kleurweergave en een groot zoombereik. Perfect voor een verscheidenheid aan toepassingen waar een uniforme lichtkwaliteit en nauwkeurige controle gewenst zijn. Met een breed scala aan dimmethoden en accessoires biedt de Jade het ultieme op het gebied van flexibiliteit en gebruiksgemak.
Zoomarmatuur van 22 watt met een uitstekende kleurweergave en een opmerkelijk groot zoombereik.
Uitstekende kleurweergave
De Jade Zoom is verkrijgbaar met een Tunable White lichtbron die een bereik biedt van 2700K-6500K, met een CRI van >97 en een R9 waarde van >95 op alle kleurpunten!
CLS Performance Zoom
De Jade Zoom Tunable White biedt een opmerkelijk groot effectief zoombereik van maar liefst 11° tot 60°! Dit zoombereik is niet zomaar een theoretische waarde, maar een waarde die nauwkeurig werd gemeten in ons eigen LM79 lab. Met zo'n smalle bundelhoek in dit type armatuur zien lichtontwerpers wereldwijd nu eindelijk een regelmatig terugkerende beperking in hun ontwerpen opgeheven worden.
Ongeëvenaarde uniforme lichtkwaliteit
Een zeer geavanceerd optisch systeem zorgt voor een ongeëvenaard uniform lichtbeeld.
Grote keuze in dimmethodes
Via (wireless) DMX en Casambi kunt u op een zeer eenvoudige en snelle manier de gewenste kleurtemperatuur instellen. De slimme aansturing biedt de mogelijkheid voor Human centric lighting, door de lichtintensiteit en kleur aan te passen aan het tijdstip van de dag, het seizoen of zelfs het weer.
Grote keuze aan accessoires
De Jade Zoom productlijn biedt vele accessoires om de perfecte lichtinstelling te creëren voor elk doel. Bijvoorbeeld; Oval beam shapers, stapelbare snoots, honeycombs en barndoors kunnen eenvoudig en snel gemonteerd worden.
Meerdere montagemogelijkheden
Railmontage met keuze uit zowel Global als Eutrac railadapters.
Plafondbevestiging door middel van een rozet. (Jade C Zoom)
Plafondbevestiging door middel van een draadeind. (Jade B Zoom)
Type
Jade Zoom Tunable White, 22 watt Track Zoom spot
Colour
Black, white or gray
Material
Anodized or coated aluminium & PC/ABS V0
Weight
952 gram
Swivel
340 horizontal, 350 vertical

---

Optics
11°- 60°
Light source
Bridgelux
Power consumption
22 watt
Light output
1000 lumen
CRI
>97
Led colours
2700K-6500K


---

Drive current
180~264 VAC
Driver
Driver included | Driver internal
Connection
Track adapter, Global or Eutrac

---

Lifetime
up to 50.000
Warranty
5 years

---

IP rating
IP 20
Protection class
1
Certifications
CE

---

Accessories
Rail products. Customizable snoot. Rotatable barndoor, beam shapers & honeycomb louvre
Remarks
The beam angle is adjusted easily from the backside of the fixture. So, one never has their hands in front of the light beam.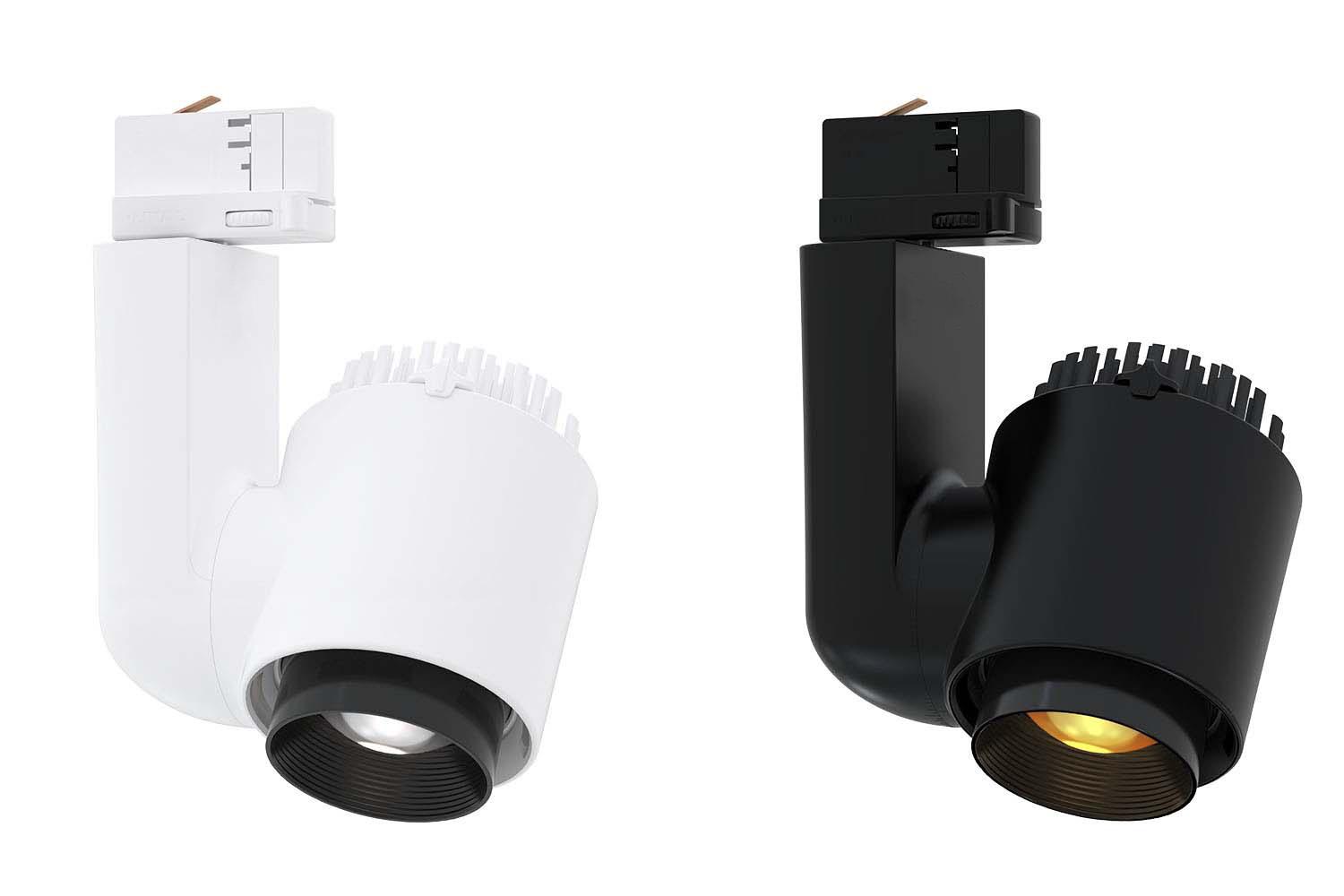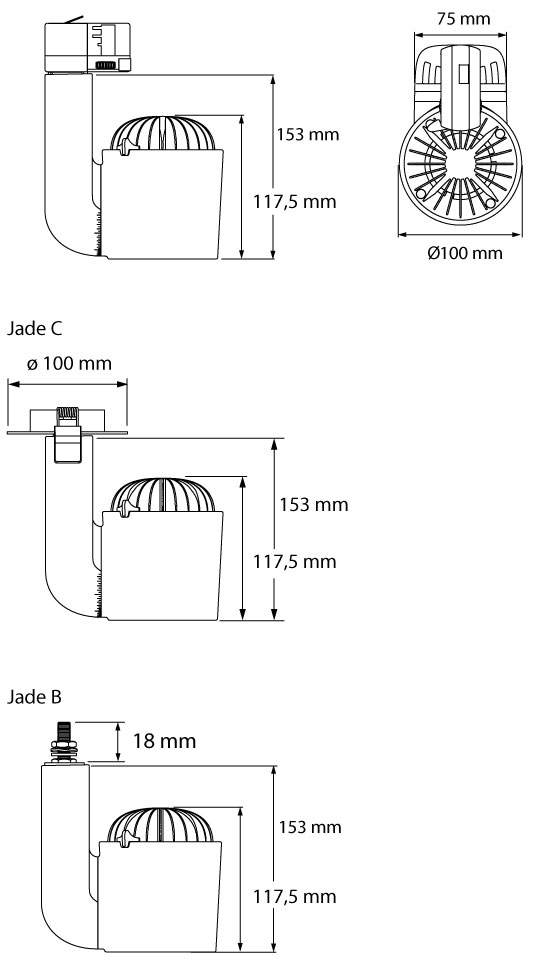 >

Photometrics

Dit zijn de meest voorkomende Photometric & LDT files. Staat uw configuratie hier niet tussen? Neem dan contact met ons op via info@cls-led.com