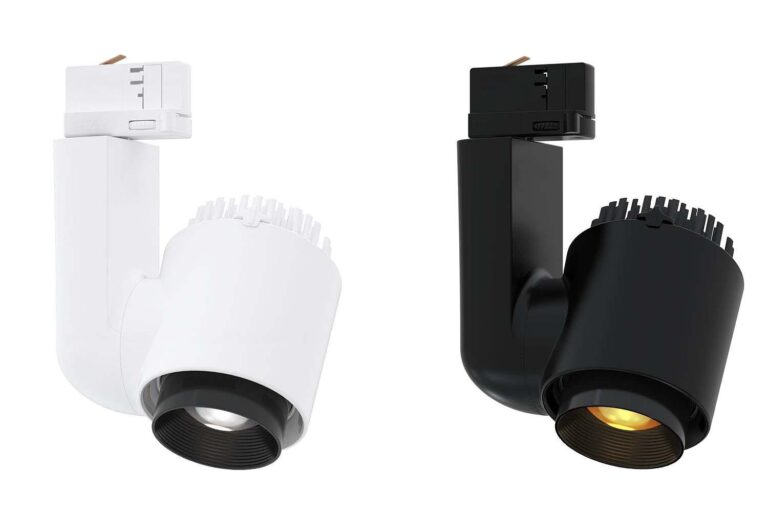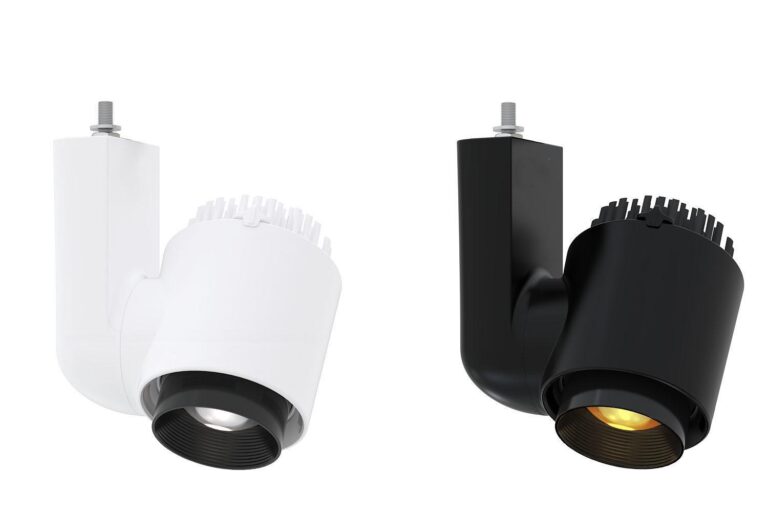 Jade Zoom Tunable White is a powerful and versatile zoom fixture with excellent colour rendition and a large zoom range. It is perfect for a variety of applications where uniform light quality and precise control are desired. With its wide range of dimming methods and accessories, it offers the ultimate in flexibility and convenience.
22 watt Zoom fixture with excellent colour rendition and a remarkably large zoom range
Excellent colour display
The Jade Zoom is available with a spectacular Tunable White light source that offers a control range from 2700K-6500K with a CRI of >97 and a R9 value of >95 on all colour points!
CLS Performance Zoom

The Jade Zoom Tunable White offers a remarkably large effective zoom range of no less than 11° to 60°! The zoom range is not just a theoretical value, but a value that has accurately been measured in our very own LM79 lab. With such a narrow beam angle in this type of fixture. Lighting designers worldwide now see a regularly recurring restriction in their designs finally lifted.
Unmatched uniform light quality
A very advanced optical system ensures an unmatched uniform light image.
Large choice in dimming methods
You can set the desired colour temperature in a very easy and quick manner via (Wireless) DMX and Casambi. Smart control offers the possibility of true human centric lighting, by adapting the light intensity and colour to the time of day, season, or even weather.
Large choice of accessories
The Jade Zoom product line offers many accessories to create the perfect light setting for every purpose. For example; Oval beam filters, stackable snoots, honeycombs and barndoors can be mounted easily and quickly.
Multiple mounting options
Track mounting with choice in both Global or Eutrac rail adapters.
Ceiling mounting by means of a threaded end. (Jade B Zoom)
Compatibilities

Number of DMX channels needed
LED colour
1
2
3
4
Single colour
Tunable White
ColourFlow
Type
Jade Zoom Tunable White, 22 watt Track Zoom spot
Colour
Black, white or gray
Material
Anodized or coated aluminium & PC/ABS V0
Weight
952 gram
Swivel
340° horizontal | 350° vertical

---

Optics
11°- 60°
Light source
Bridgelux
Light output
1000 lumen
CRI
>97
LED colours
2700K-6500K


---

Power consumption
Max. 22 Watt
Power supply
180~264 VAC
Driver
Driver included | Driver internal
Dimming
Casambi | DMX512 | Wireless DMX
Connection
Track adapter, Global or Eutrac

---

IP rating
IP 20
Protection class
1
Certifications
CE

---

Lifetime
up to 50.000
Warranty
5 years

---

Accessories
Rail products. Customizable snoot. Rotatable barndoor, beam shapers & honeycomb louvre
Remarks
The beam angle is adjusted easily from the backside of the fixture. So, one never has their hands in front of the light beam.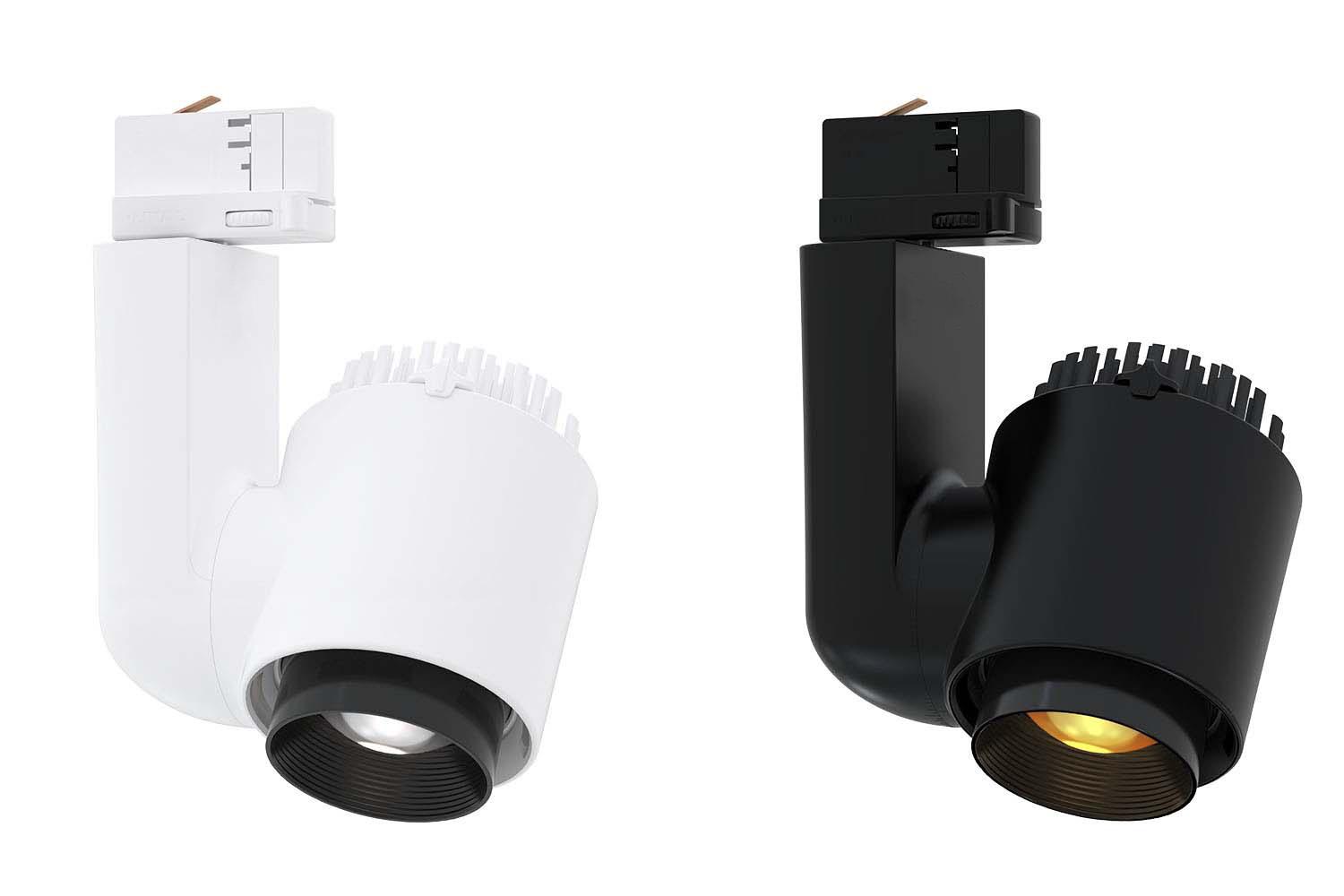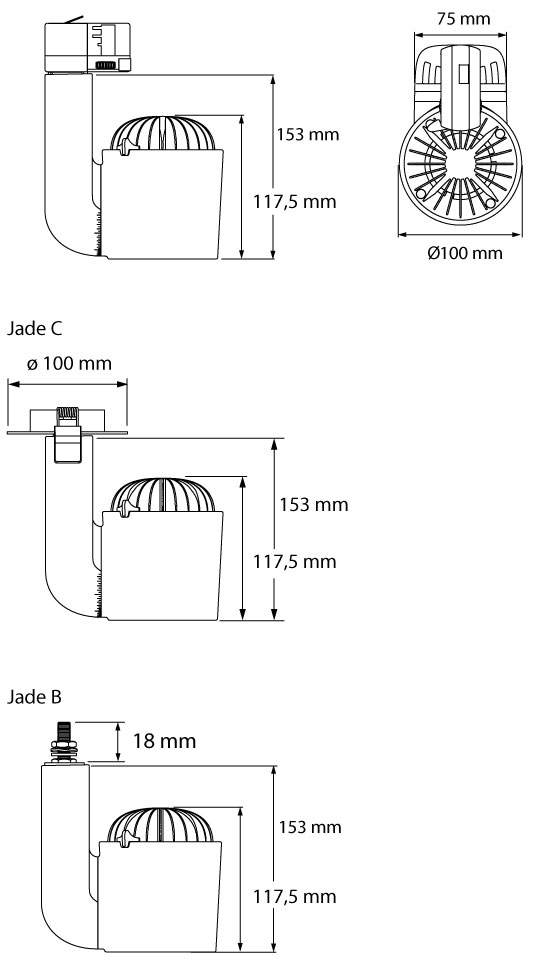 >

Photometrics

These are the Photometric and LDT files for the most popular configuration(s). Please contact us via info@cls-led.com if your choice is missing from the list.