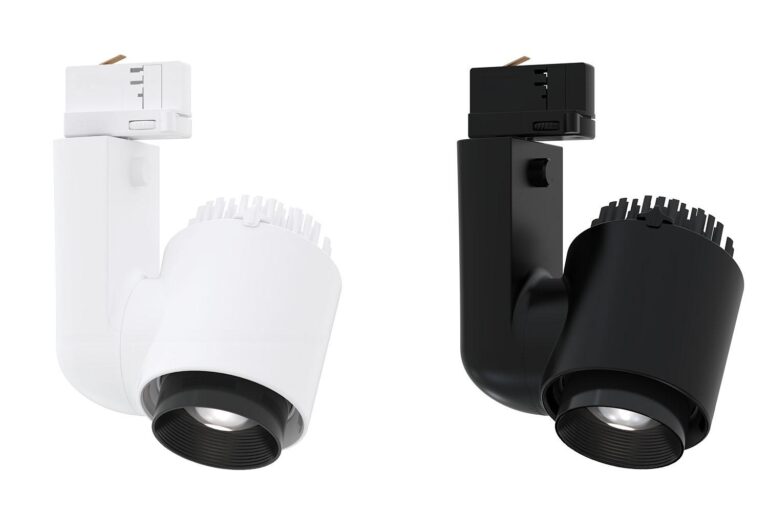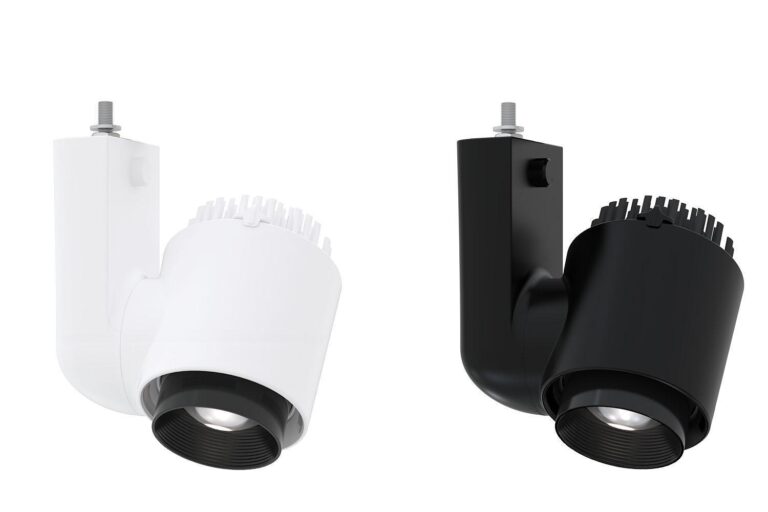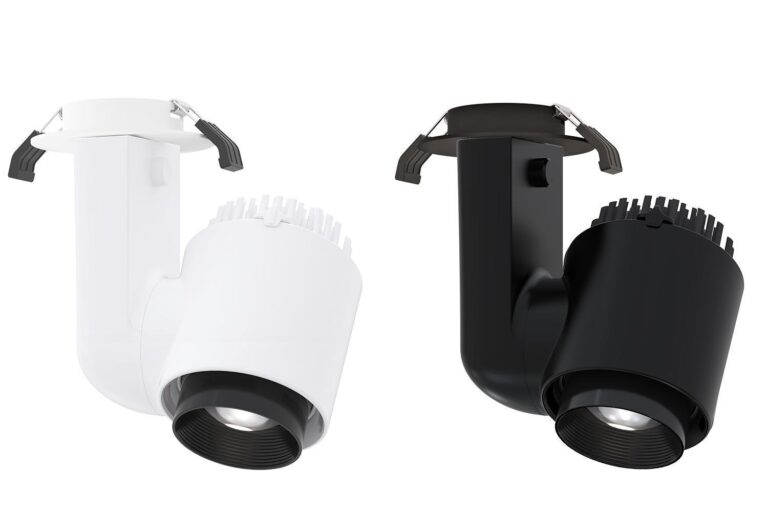 Le Jade Zoom est un luminaire LED polyvalent et puissant. Avec une plage de zoom de 9° à 58° (Citizen) ou de 11° à 67° (Xicato), il est idéal pour l'éclairage de musées, de galeries ou de boutiques haut de gamme. Le système optique avancé garantit une qualité de lumière homogène, tandis que le choix des sources lumineuses LED permet une adaptation parfaite au plan d'éclairage.
Luminaire de 25 watts avec fonctionnalité de zoom.
Types d'application 
Pour des applications dans des musées, galeries, salles d'exposition et boutiques haut de gamme.
Performance du zoom de CLS 
Une amplitude de zoom impressionnante allant de 9° à 58° ! (Citizen)
Une amplitude de zoom impressionnante allant de 11° à 67° ! (Xicato)
Une qualité de lumière incomparable 
Garantie d'une image lumineuse uniforme et inégalable grâce à un système optique très avancé.
Choix parmi un grand nombre de sources lumineuses à LED
Des températures de couleur disponibles dans une grande variété.
Valeurs CRI allant jusqu'à CRI>98.
Module à LED Citizen ou Xicato.
Choix parmi un grand nombre de méthodes de gradation 
Local dim, DALI, DMX, Casambi Bluetooth et Wireless DMX.
Grand choix d'accessoires 
La ligne de produits Jade Zoom propose une foule d'accessoires pour aider les concepteurs à réaliser le décor lumineux idéal.
Options de montage multiples
Montage sur rail avec choix dans les adaptateurs de rail Global ou Eutrac.
Montage au plafond à travers une plaque de montage. (Jade C Zoom)
Montage au plafond au moyen d'une extrémité filetée. (Jade B Zoom)
Type
Jade Zoom, 25 watt track or surface mounted spot
Colour
Black, white or grey
Material
Anodized or coated aluminium & PC/ABS V0
Weight
952 gram
Swivel
340 horizontal, 350 vertical

---

Light source
Citizen or Xicato
Power consumption
24 - 35 watt
Light output
1500 lumen
CRI
>92 or >97
Led colours
2700K | 3000K | 3500K | 4000K


---

Drive current
180~264 VAC
Driver
Driver included | Driver internal
Dimming
Local dim | DALI | Casambi | DMX512 | Wireless DMX
Connection
Track adapter, Global or Eutrac

---

Lifetime
50.000h
Warranty
5 years

---

IP rating
IP 20 | IP
Protection class
1
Certifications
CE

---

Accessories
Rail products. A customizable snoot that can be build up in segments of 2 cm. Rotatable barndoor, Beam shapers and Honeycomb louvre.
Remarks
The beam angle can be adjusted from the backside of the fixture.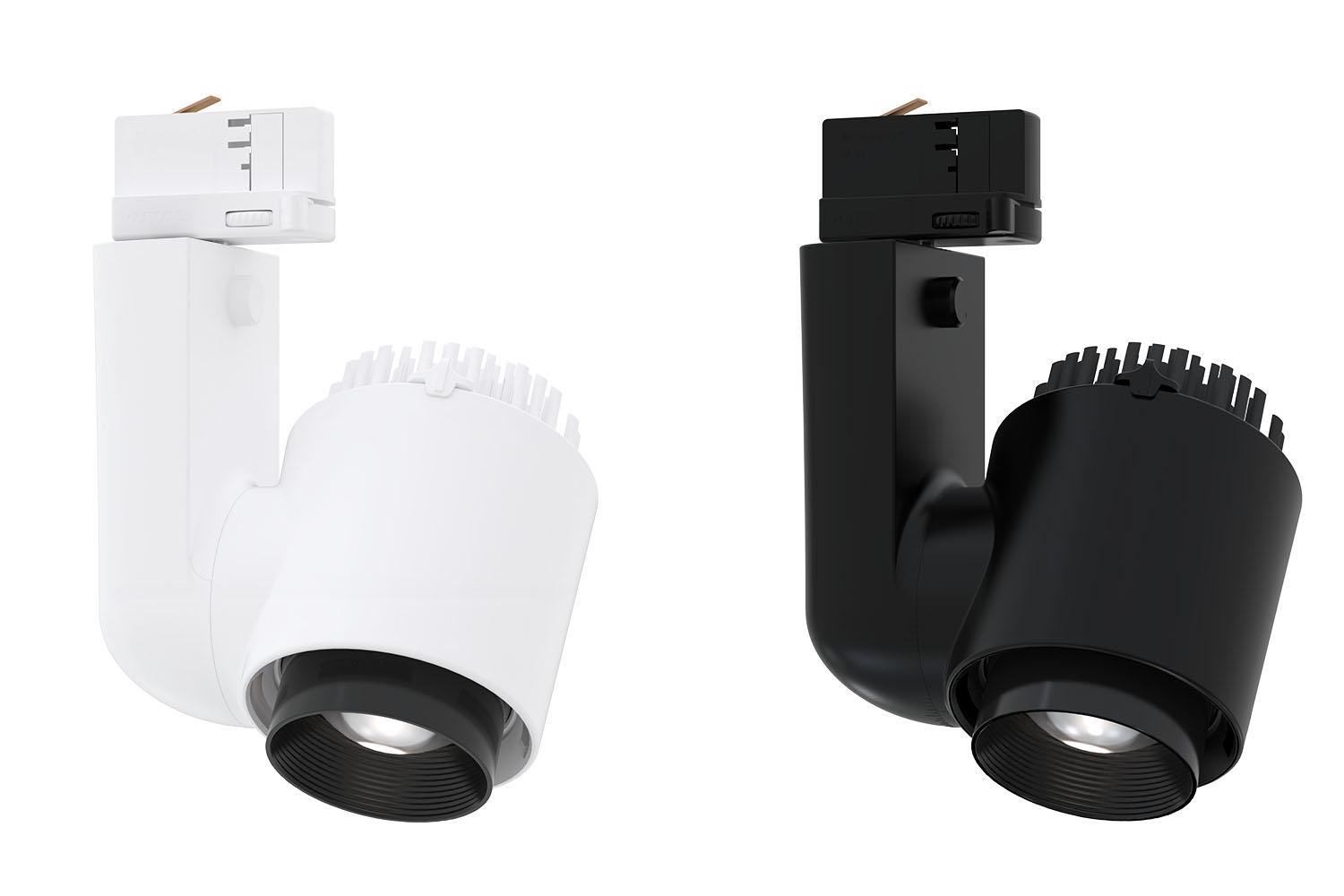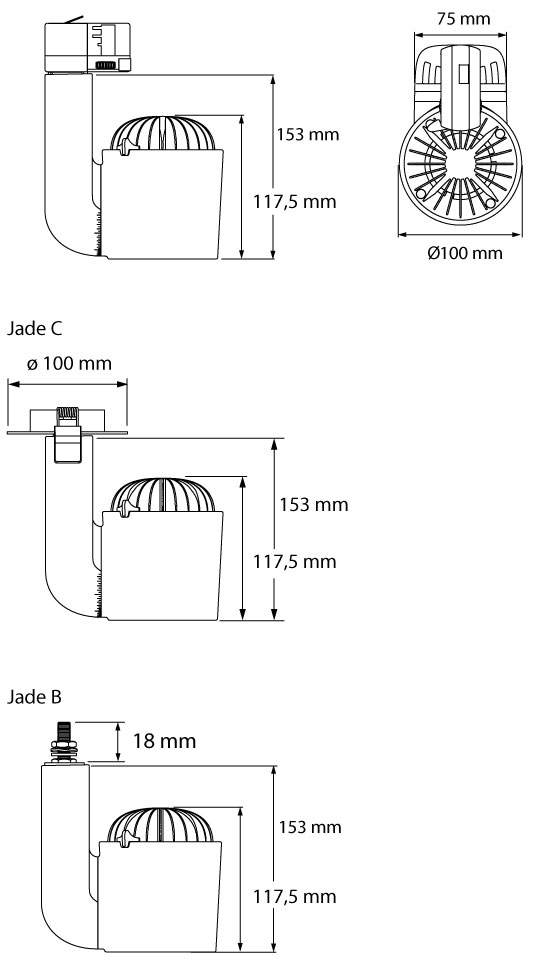 >

Photometrics

Voici les fichiers photométriques et LDT pour les configurations les plus populaires. Veuillez nous contacter via info@cls-led.com si votre choix ne se trouve pas dans la liste.