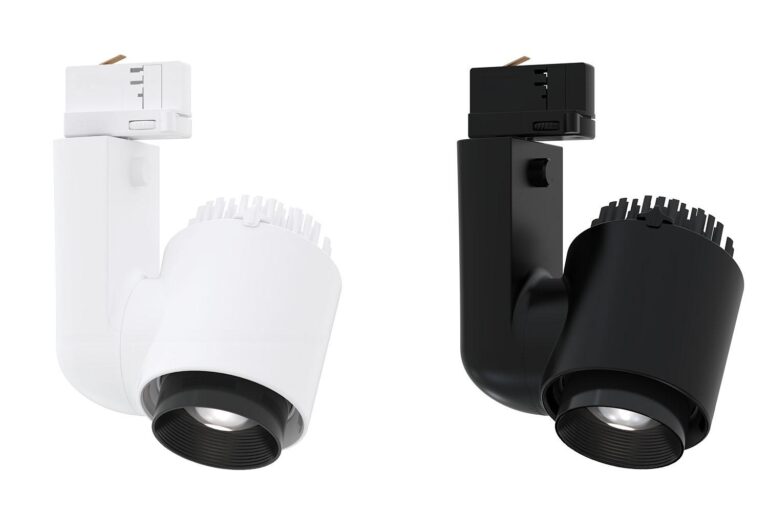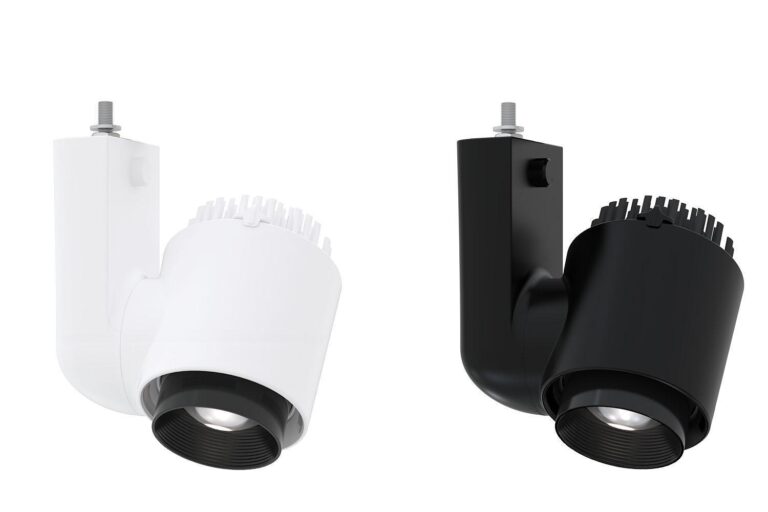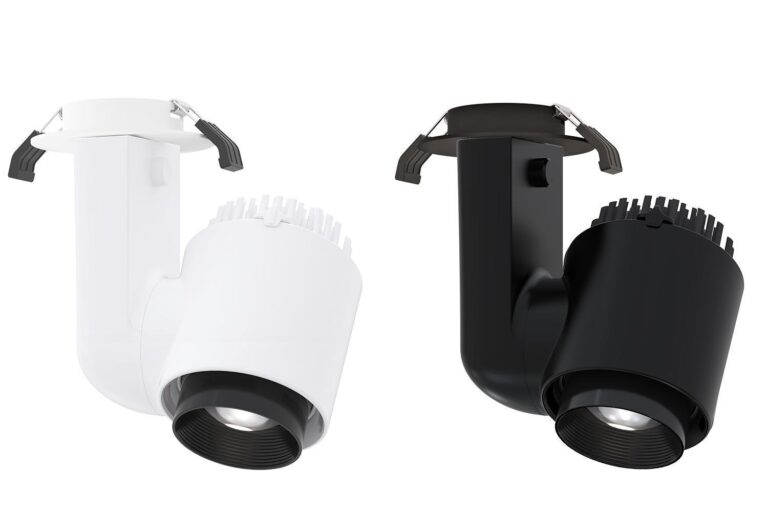 De Jade Zoom is een veelzijdig en krachtig LED  armatuur. Met een zoombereik van 9° tot 58° (Bridgelux) of 11° tot 67° (Xicato) is hij ideaal voor museum-, galerie-, of high-end retailverlichting. Het geavanceerde optische systeem zorgt voor een gelijkmatige lichtkwaliteit, terwijl de keuze aan LED-lichtbronnen een perfecte afstemming op het verlichtingsplan mogelijk maakt.
Dankzij het grote zoombereik kan de Jade Zoom vrijwel overal worden gebruikt, ongeacht de afmetingen van een object en de afstand tot het object/schilderij.
CLS Performance Zoom
Zoom bereik van 9° tot °58° (Bridgelux)
Zoom bereik van 11° tot °67° (Xicato)
Ongekend uniform lichtbeeld
Een zeer geavanceerd optisch systeem zorgt voor een ongeëvenaard uniform lichtbeeld. Dankzij de unieke CLS DFC lens biedt de Jade Zoom een hogere effectieve lichtopbrengst dan andere vergelijkbare armaturen met zoommogelijkheid. De CLS DFC lens is een glazen lens met een zeer hoge optische zuiverheid, gecombineerd met enkele unieke eigenschappen die bijdragen tot een hoge lichtefficiëntie.
Grote keuze in LED lichtbronnen
De Jade Zoom is verkrijgbaar met een Xicato Artist-, of voor CLS een speciaal ontwikkelde Bridgelux LED lichtbron. De Xicato Artist serie is de eerste keus van veel lichtontwerpers, als het gaat om de kwaliteit van het licht. Het biedt een CRI van >98, met een R9 waarde van >95 (3000K versie)
Grote keuze in dim methodes
Local dim, DALI, DMX, Casambi Bluetooth & Wireless DMX.
Vele accessoires
De Jade Zoom armaturenlijn beschikt over vele accessoires om voor elke toepassing het juiste licht beeld te creëren.
Diverse montage mogelijkheden
Railmontage met keuze in Global of Eutrac rail adapters.
Plafondmontage middels een rozet. (Jade C Zoom)
Plafondmontage middels een draadeinde voor montage in o.a. metalen plafonds. (Jade B Zoom)
Type
Jade Zoom, 25 or 35 Watt track or surface mounted spot
Colour
Black, white or grey
Material
Anodized or coated aluminium & PC/ABS V0
Weight
955 gram
Swivel
340 horizontal, 350 vertical

---

Optics
9°- 58° | 11°- 67°
Light source
Bridgelux or Xicato
Power consumption
25 - 35 watt
Light output
1500 - 2000 lumen
CRI
>92 or >97
Led colours
2700K | 3000K | 3500K | 4000K


---

Drive current
180~264 VAC
Driver
Driver included | Driver internal
Dimming
Local dim | DALI | Casambi | DMX512 | Wireless DMX
Connection
Track adapter, Global or Eutrac

---

Lifetime
50.000h
Warranty
5 years

---

IP rating
IP 20
Protection class
1
Certifications
CE

---

Accessories
A customizable snoot that can be build up in segments of 2 cm. Rotatable barndoor, Beam shapers and Honeycomb louvre.
Remarks
The beam angle can be adjusted from the backside of the fixture.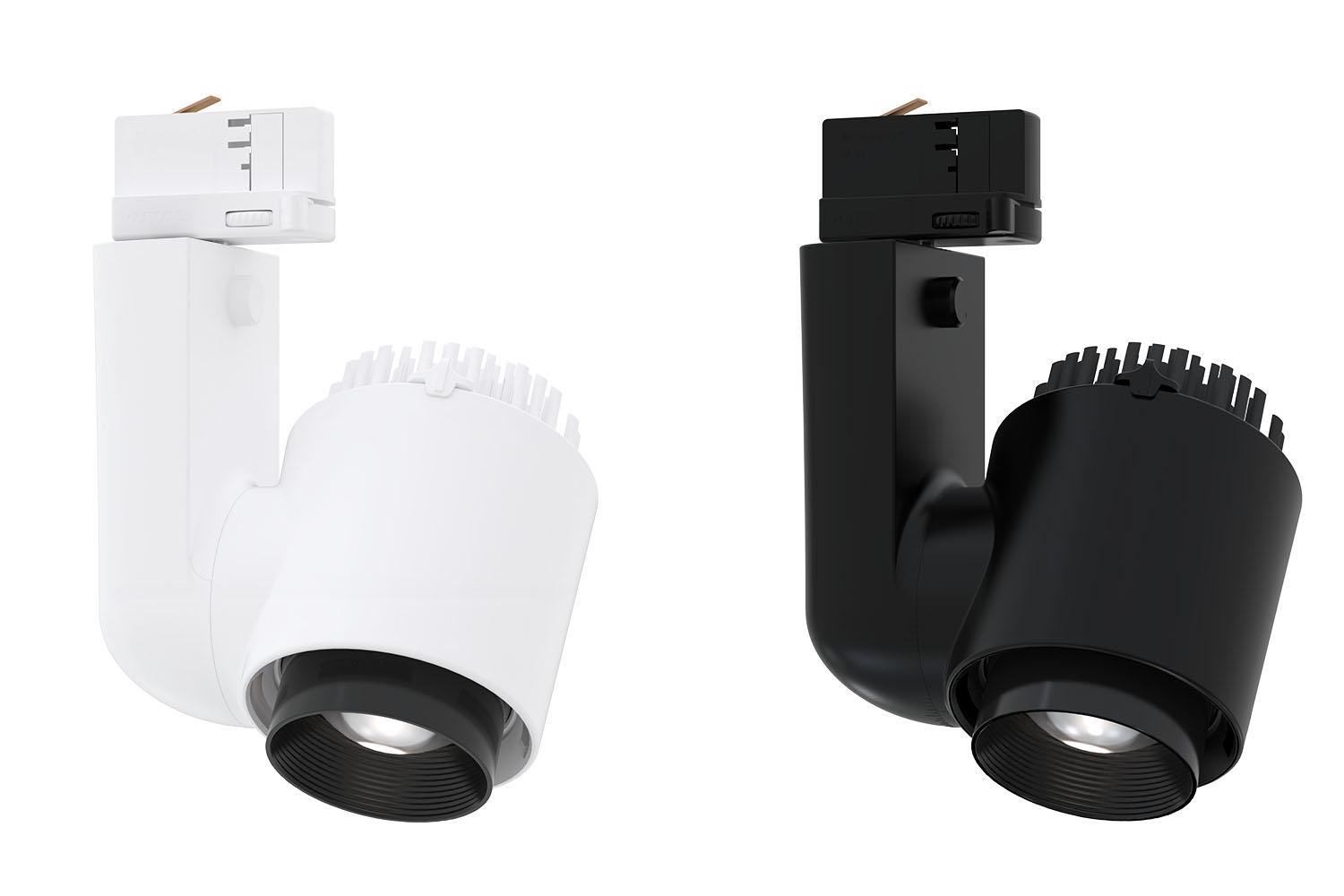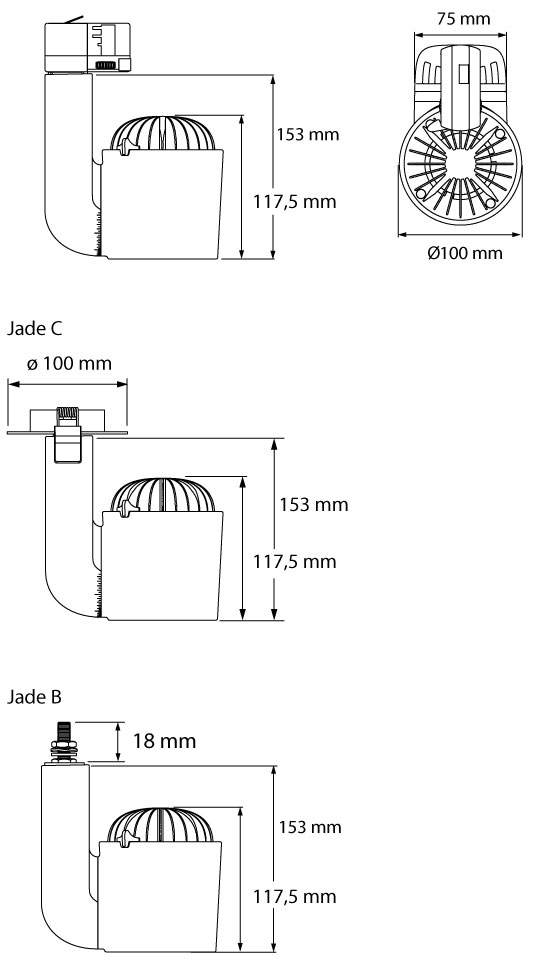 >

Photometrics

Dit zijn de meest voorkomende Photometric & LDT files. Staat uw configuratie hier niet tussen? Neem dan contact met ons op via info@cls-led.com