Professional track lighting offers various benefits for any project. Apart from that, there is much available to create the perfect lighting solution, which makes track lighting in most projects the obvious choice. But why exactly? Read more about the benefits and differrent types of track, Global, Eutrac and Stucchi and their applications.
Professional track lighting offers many benefits. The most well-known are the following:
Versatile
Easy to install
Reliable and long-lasting
Can be rearranged whenever necessary
It allows for a lot of creativity when it comes to the lighting design
But there are more advantages when using rail lighting:
You can combine different types of fixtures
You only need one power supply, for the various light sources put on the rail
It is perfect for most applications, like commercial, cultural and residential settings
With this method of lighting, you can easily illuminate a room as desired using track systems. In addition, track lighting is also an aesthetically attractive choice, because no cable ducts are required. Because rails are suitable for various applications and there is a wide range of rail fixtures, you can find a suitable solution for every project.
Stucchi is an Italian brand that produces beautiful, slim systems for track lighting. An ideal combination for very slim rail fixtures such as the Focus Micro T DMX. The Stucchi Multisystem EVO track offers both power and data in a very compact form factor.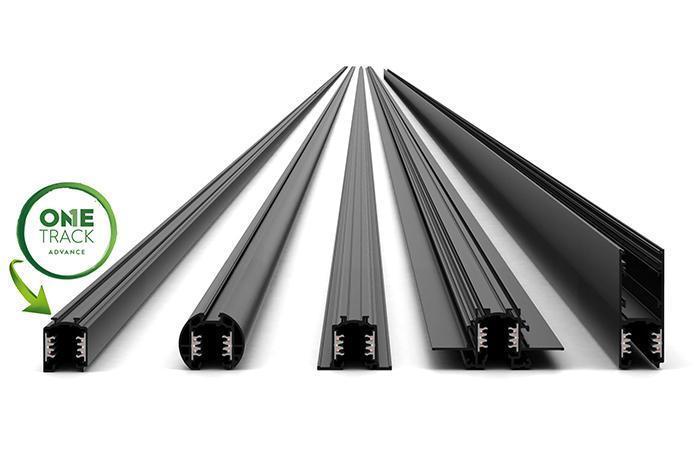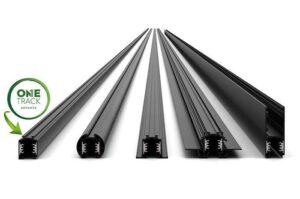 Global is one of the most used professional tracks, and for good reason! Their products are high quality and offer a lot of flexibility. There is a wide variety of fixtures with Global track adapters to choose from.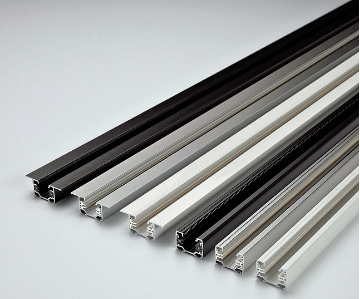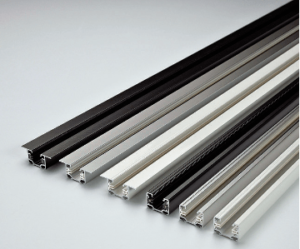 Eutrac is a German company that also produces a wide variety of track lighting products, comparable to Global from Nordic Aluminium. Their products are reliable and offer a lot of flexibility. If you're looking for professional track lighting, Global and Eutrac should definitely be at the top of your list!
We at CLS offer Stucchi and Global.
Stucchi – 24V – lowvoltage rail with data
Global –  230V – 3-fase rail with or without data
But it is important to note that all of our fixtures are applicable on most track brands, not only those mentioned above. To know which ones exactly, please check the specifications of the track, if they are comparable to Stucchi or Global, they will most likely fit. If you are installing them, and you can click the fixtures in without force, they will work fine. It is also important to note that there is a maximum number of CLS fixtures that can be added to a track. You can find this in the manual of each product, on the specific product pages. If you want to have more information, please contact your sales contact.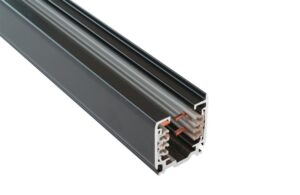 Bleiben Sie auf dem Laufenden
>
WANT TO KNOW MORE ABOUT TRACK LIGHTING?
Want to know more about track and compatible fixtures? Look at our product pages to see which products are compatible with track, or contact us. We are happy to help.