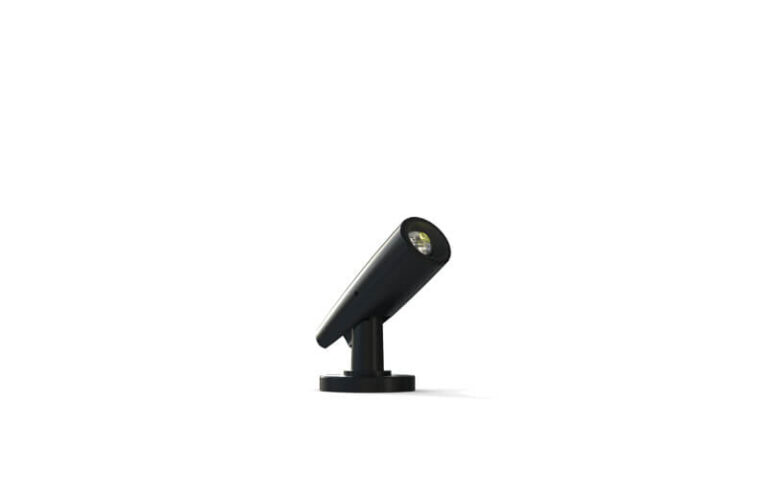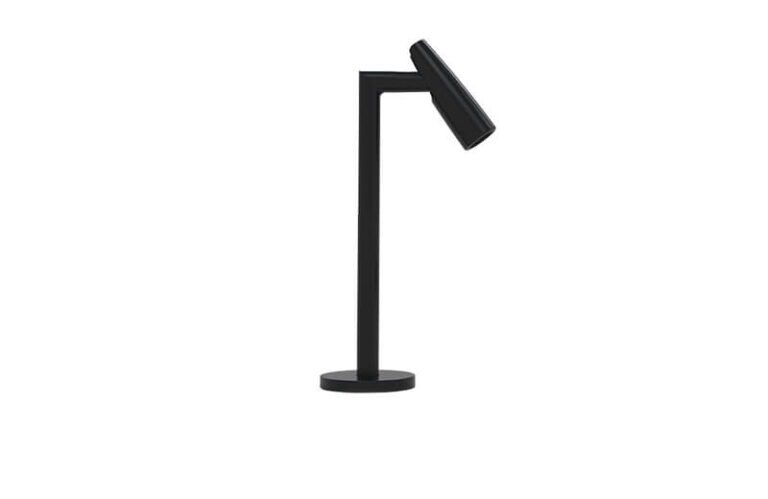 The most compact, but fully equipped, zoom fixture available. Standing upright, the Focus micro is only 48 mm to 66 mm high. With a diameter of 16 mm, the Focus Micro is about the size of an AA battery. The design makes the Focus Micro virtually invisible and unobtrusive, without compromising on functionality. Besides the zoom range of no less than 6º to 90º, some key features are high quality LED light sources with a Colour Rendering Index of >95 and a choice of four different colour temperatures and control methods.
Smallest dimensions ever for a zoom spot.
CLS Performance Zoom
Effective zoom range from 6º to 90º!
Large choice of LED light sources
Colour temperatures available in 2700K, 3000K, 3500K & 4000K.
CRI up to >95.
Multiple mounting options
Screw mounting or magnetic mounting.
Accessories
Extension pipes from 0-90 cm.
Large choice in dimming methods
The build up version is available in 1-10V, mains dim, DMX512 & Casambi Bluetooth.
The magnetic build up version is also available with build in 24VDC & DMX512/Magno dim control.
CLS Flex Snoot system
Each fixture comes with 2 snoots, that can be easily cut in the desired size or shape by the user.
Number of DMX channels needed per LED colour
Number of DMX channels needed
LED colour
1
2
3
4
Single colour
Tunable White
ColourFlow
Type
Focus Micro, Indoor surface mounted
Colour
Black or white
Material
Coated aluminium
Weight
20 gram
Swivel
360° horizontal | 90° vertical

---

Optics
6º-90º
Light source
High Power
Light output
87 lumen
CRI
95
LED colours
2700K | 3000K | 3500K | 4000K


---

Power consumption
Max. 1 Watt
Drive current
350mA
Driver
Driver excluded | Driver external
Dimming
Mains dimmable | 1-10V dimmable | Magno dim | Casambi | DMX512
Connection
CLS Smart Connect system

---

IP rating
IP 20
Protection class
3
Certifications
CE
Energy label
A

---

Lifetime
50000 hours
Warranty
5 years

---

Accessories
Magnetic foot mount
Remarks
Internal slot for correction/colour filters, 2 cuttable snoots included.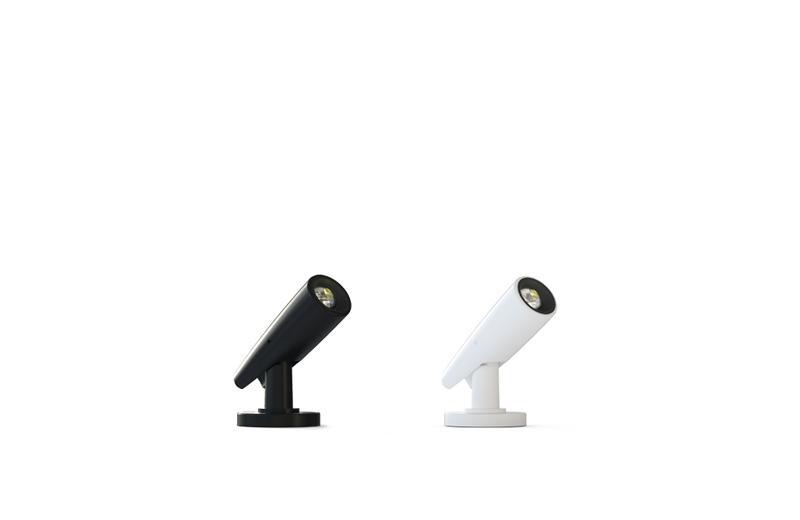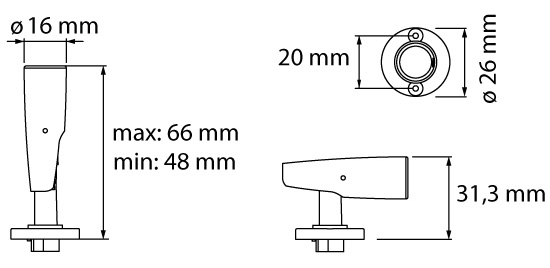 >

Photometrics

These are the Photometric and LDT files for the most popular configuration(s). Please contact us via info@cls-led.com if your choice is missing from the list.
>

Article numbers
FM-S1-B-2795-Z CLS Focus Micro 2700K ≈95CRI Black
FM-S1-B-3095-Z CLS Focus Micro 3000K ≈95CRI Black
FM-S1-B-3595-Z CLS Focus Micro 3500K ≈95CRI Black
FM-S1-B-4095-Z CLS Focus Micro 4000K ≈95CRI Black
FM-S1-W-2795-Z CLS Focus Micro 2700K ≈95CRI White
FM-S1-W-3095-Z CLS Focus Micro 3000K ≈95CRI White
FM-S1-W-3595-Z CLS Focus Micro 3500K ≈95CRI White
FM-S1-W-4095-Z CLS Focus Micro 4000K ≈95CRI White
FM-S3-B-2795-Z CLS Focus Micro 2700K ≈95CRI Extended 0-30cm Black
FM-S3-B-3095-Z CLS Focus Micro 3000K ≈95CRI Extended 0-30cm Black
FM-S3-B-3595-Z CLS Focus Micro 3500K ≈95CRI Extended 0-30cm Black
FM-S3-B-4095-Z CLS Focus Micro 4000K ≈95CRI Extended 0-30cm Black
FM-S3-W-2795-Z CLS Focus Micro 2700K ≈95CRI Extended 0-30cm White
FM-S3-W-3095-Z CLS Focus Micro 3000K ≈95CRI Extended 0-30cm White
FM-S3-W-3595-Z CLS Focus Micro 3500K ≈95CRI Extended 0-30cm White
FM-S3-W-4095-Z CLS Focus Micro 4000K ≈95CRI Extended 0-30cm White
FM-S6-B-2795-Z CLS Focus Micro 2700K ≈95CRI Extended 0-60cm Black
FM-S6-B-3095-Z CLS Focus Micro 3000K ≈95CRI Extended 0-60cm Black
FM-S6-B-3595-Z CLS Focus Micro 3500K ≈95CRI Extended 0-60cm Black
FM-S6-B-4095-Z CLS Focus Micro 4000K ≈95CRI Extended 0-60cm Black
FM-S6-W-2795-Z CLS Focus Micro 2700K ≈95CRI Extended 0-60cm White
FM-S6-W-3095-Z CLS Focus Micro 3000K ≈95CRI Extended 0-60cm White
FM-S6-W-3595-Z CLS Focus Micro 3500K ≈95CRI Extended 0-60cm White
FM-S6-W-4095-Z CLS Focus Micro 4000K ≈95CRI Extended 0-60cm White
FM-S9-B-2795-Z CLS Focus Micro 2700K ≈95CRI Extended 0-90cm Black
FM-S9-B-3095-Z CLS Focus Micro 3000K ≈95CRI Extended 0-90cm Black
FM-S9-B-3595-Z CLS Focus Micro 3500K ≈95CRI Extended 0-90cm Black
FM-S9-B-4095-Z CLS Focus Micro 4000K ≈95CRI Extended 0-90cm Black
FM-S9-W-2795-Z CLS Focus Micro 2700K ≈95CRI Extended 0-90cm White
FM-S9-W-3095-Z CLS Focus Micro 3000K ≈95CRI Extended 0-90cm White
FM-S9-W-3595-Z CLS Focus Micro 3500K ≈95CRI Extended 0-90cm White
FM-S9-W-4095-Z CLS Focus Micro 4000K ≈95CRI Extended 0-90cm White