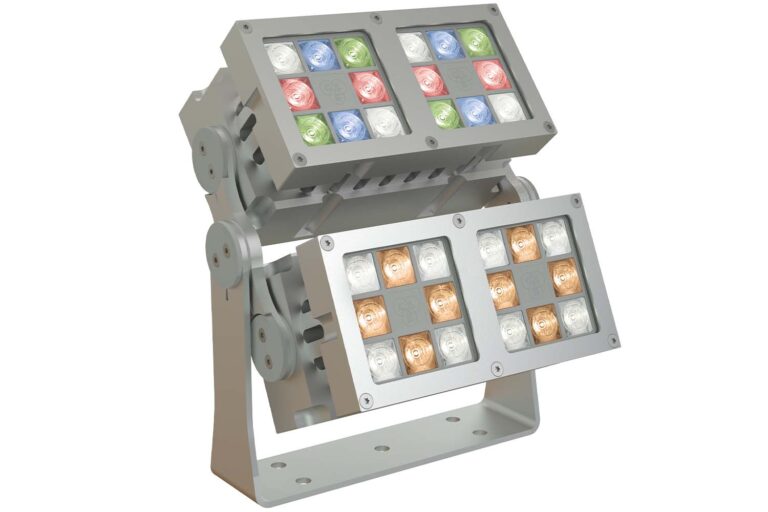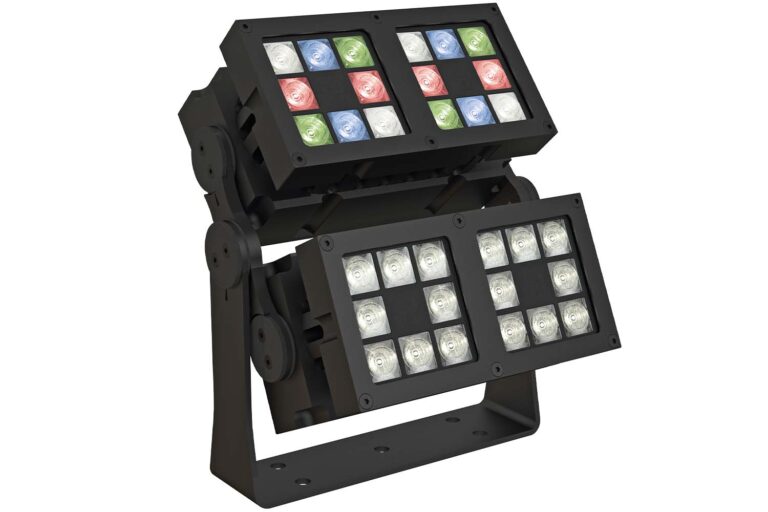 With the Revo XXL ColourFlow DMX, lighting designers have never had so many possibilities. Whether you want two different colours in each section, or four different types of light, this light fixture can do it all. Plus, with individual control over each section, you can create truly unique lighting effects that will set your design apart from the rest. For example, choose two RGBA sections for deeply saturated colours in combination with two white light sections for high quality white light. Or choose four RGBW sections for powerful coloured light.
80 Watt, IP67, surface mount fixture in many configurations.
CNC cut, massive aluminium housing.
2 fixtures in a single design housing
The Revo XXL DMX is truly unique; lighting designers can choose (if desired) different light colours & different beam angles per section.
Each section is DMX controllable. This offers completely new possibilities for designers.
Optimal adjustment of the light beam
The bracket construction of the Revo XXL offers perfect adjustment and alignment.
Condensation prevention
Ventilation Gland with Gore-Tex membrane, which minimizes the risk of condensation inside the fixture.
Configurable
More than 800 different configurations are possible.
Create your version within 30 seconds on our website.
Interchangeable optics
Lenses are fast and easily interchangeable.
Easy installation
All electronics fully integrated, no external drivers required.
Easy installation with 5 core DMX combi cable & Wago connectors.
Number of DMX channels needed per LED colour
Number of DMX channels needed
LED colour
1
2
3
4
Single colour
Tunable White
ColourFlow
Type
Revo XXL ColourFlow DMX, Outdoor surface mounted fixture
Colour
Blank or Black
Material
Anodized aluminium
Weight
5750 gram
Swivel
360° horizontal | 270° vertical
Ambient temperature
-10ºC to 40ºC

---

Optics
8º | 12º | 30º | 60º | 80º | 12x46º
Light source
High Power LED
CRI
> 80
LED colours
RGB-W | RGB-A


---

Power consumption
Max. 80 Watt
Power supply
100~240 VAC
Driver
Driver included | Driver internal
Dimming
Casambi | DMX512 | Wireless DMX
Connection
Cable with open end
Cable length
200 cm

---

IP rating
IP 67
Protection class
3
Certifications
CE

---

Lifetime
50.000 hours
Warranty
3 years

---

Technologies
Dynamic Power Control | Dynamic Temperature Control
Accessories
Snoot
Remarks
Gore-Tex membrane to avoid condensation.