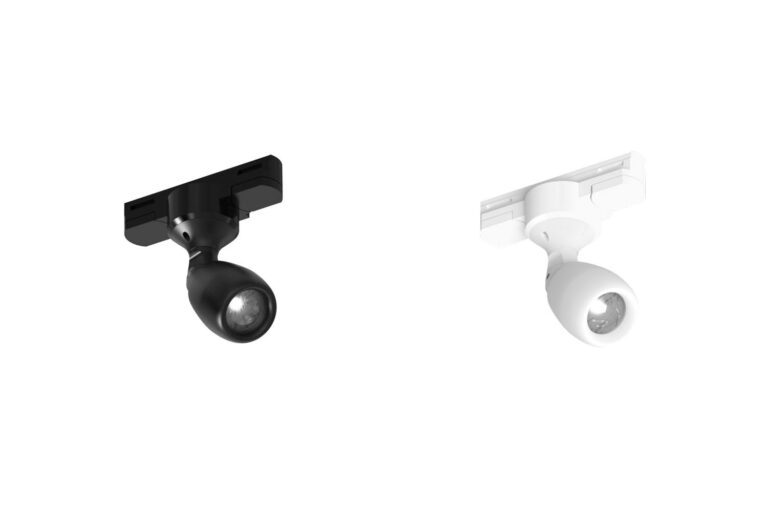 The Focus Compact GII Track is a 4 watt, ultra-compact zoom fixture that is typically used for showcase lighting solutions in museums, galleries, and shops. The fixture has DMX 512 control and can be dimmed locally with the use of a simple magnet via the CLS Magno Dimming system. The Focus Compact features a stepless zoom range from 13° to 65°.
4 Watt, ultra compact zoom fixture.
Typical applications
Showcase lighting solution for museums, galleries & shops.
DMX 512 control
In combination with the single-phase + data bus Stucchi track, each Focus is individually controllable.
Local dim through CLS Magno Dimming
With the use of a simple magnet, dim values can be programmed and stored with great accuracy in the internal memory of the Focus. No DMX equipment or data bus track is needed in this case.
CLS Performance Zoom
Very precise and stepless zoom range from 13° to 65°.
Internal slot
The Focus series offers an internal slot for mounting colour– and/or correction filters.
High CRI
CRI≈95 possible.
Type
Focus Compact GII T DMX, Zoom Spot
Colour
Black, white
Material
Anodized aluminium
Weight
165 gram
Swivel
350 horizontal, 90 vertical

---

Optics
13º-65º
Light source
Luxeon
Power consumption
4 watt
Light output
220 lumen
CRI
>95
Led colours
2700K | 3000K | 4000K


---

Drive current
24 VDC
Driver
Driver excluded | Driver external
Dimming
Magno dim | DMX512
Connection
Track adapter

---

Lifetime
50.000 h
Warranty
3 years

---

IP rating
IP 20
Protection class
1
Certifications
CE

---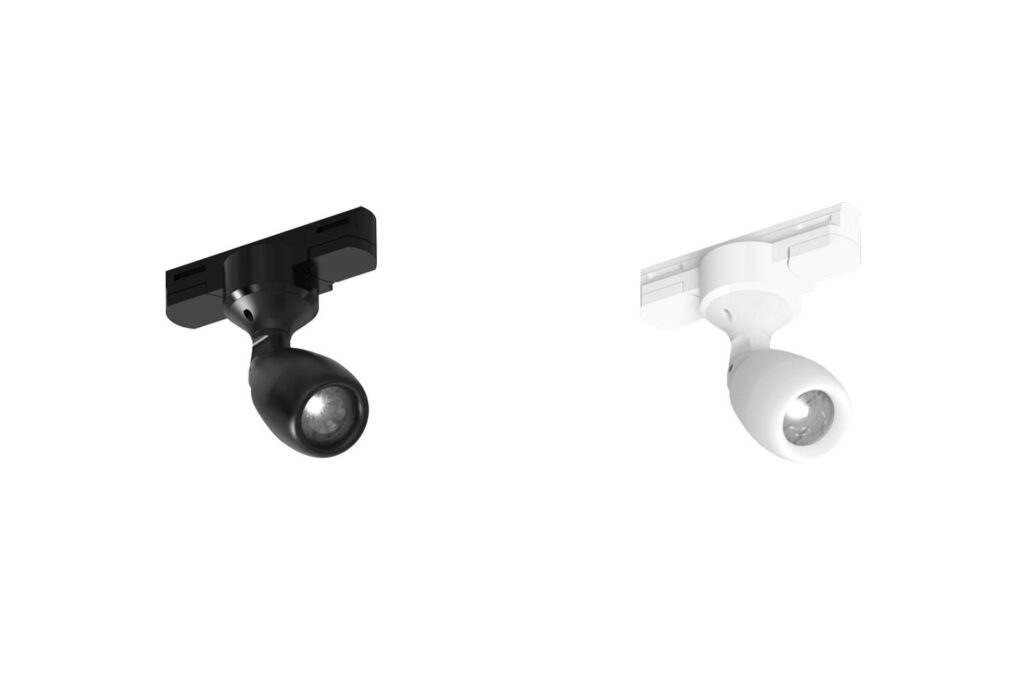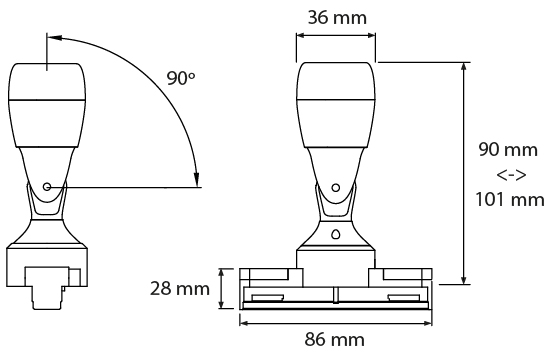 >

Photometrics

These are the Photometric and LDT files for the most popular configuration(s). Please contact us via info@cls-led.com if your choice is missing from the list.
>

Article numbers
FC-3-2-06-Z CLS Focus Compact 2700K, zoom, black, Track DMX 24VDC, CRI≈95
FC-3-2-02-Z CLS Focus Compact 3000K, zoom, black, Track DMX 24VDC, CRI≈95
FC-3-2-05-Z CLS Focus Compact 4000K, zoom, black, Track DMX 24VDC, CRI≈95
FC-3-3-06-Z CLS Focus Compact 2700K, zoom, white, Track DMX 24VDC, CRI≈95
FC-3-3-02-Z CLS Focus Compact 3000K, zoom, white, Track DMX 24VDC, CRI≈95
FC-3-3-05-Z CLS Focus Compact 4000K, zoom, white, Track DMX 24VDC, CRI≈95