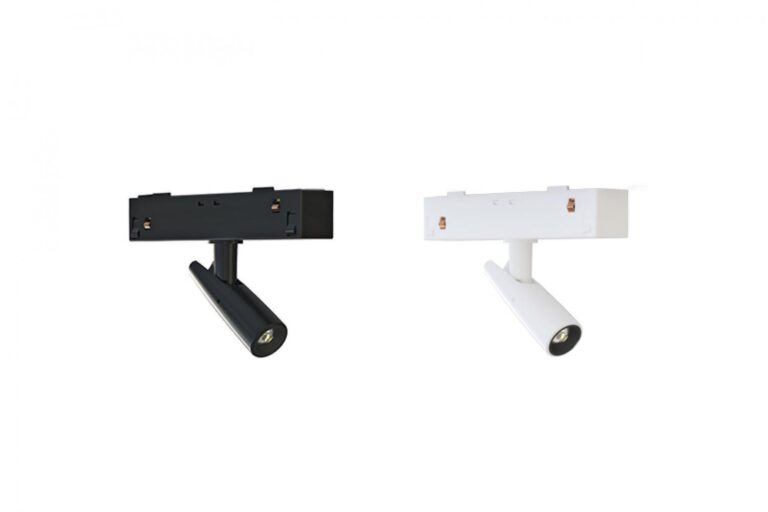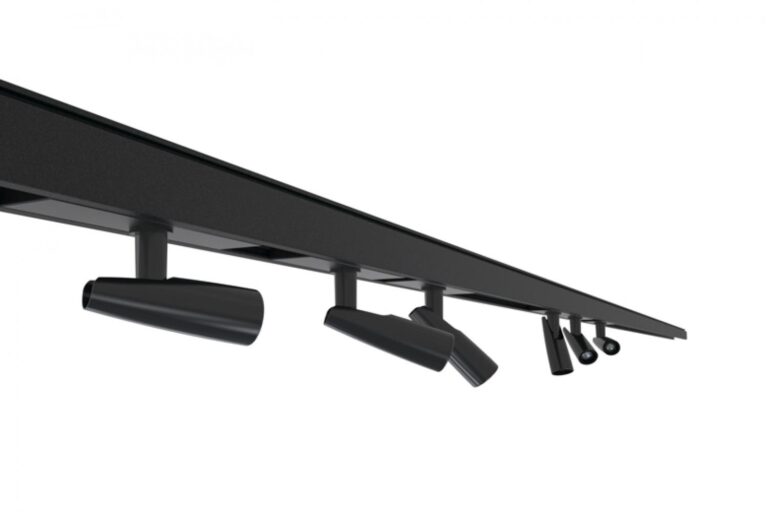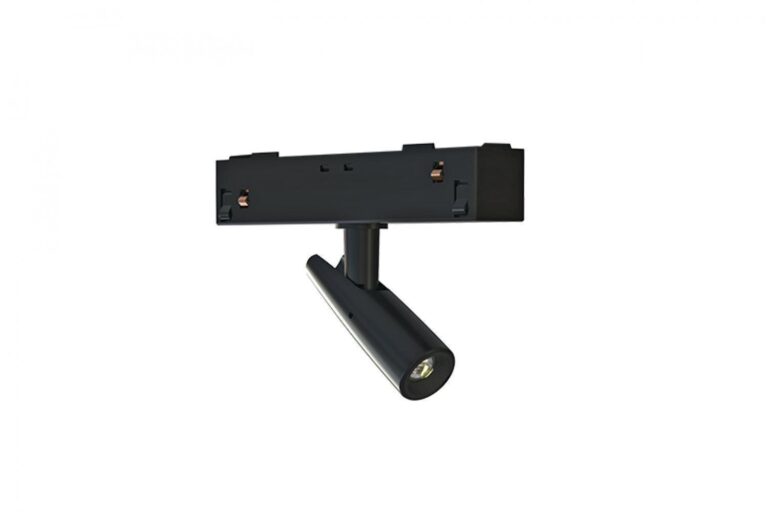 The Focus Micro T DMX is one of the smallest zoom track spots ever made. It is ideal for use in display cases or any other situation where an unobtrusive fixture is needed to precisely illuminate  an object or space. This track version of the Focus Micro can be controlled via DMX 512 or locally with CLS Magno Dimming.
CLS Performance Zoom
The CLS Performance Zoom system allows users to quickly and easily adjust the beam angle of the light with an effective zoom range of no less than 6° to 90°. With a narrow beam angle of 6°, our fixture finds no competitor that can deliver such preciseness.
Large choice of LED light sources
Various types of LEDs are available. We offer; extra warm white 2700K, warm white 3000K, white 3500K & neutral white 4000K, CRI value of >95. Would you like a different colour of LED lighting? Simply let us know! A Minimum Order Quantity can be desired.
DMX 512 control
In combination with the single-phase + data bus Stucchi EVO track, each Focus Micro is individually controllable. CLS chose to work with the Evolution system by high-end manufacturer Stucchi. This type of track system is a perfect symbiosis of usability and attractiveness. The fixture clicks itself onto your track rail lighting system automatically and you do not have to secure it any further. The Stucchi rails are available as built-in and recessed versions.
Local dim through CLS Magno Dimming
You can control each fixture individually via DMX512 or program a fixed dim value through the CLS Magno system. With the CLS Magno Dimming technology, no additional DMX equipment is needed.
CLS Flex Snoot system
Each fixture comes with 2 snoots, which are made of a rubber composite. The snoot can be easily cut in the desired size or shape by the user.
Compatibilities

Number of DMX channels needed per LED colour
Number of DMX channels needed
LED colour
1
2
3
4
Single colour
Tunable White
ColourFlow
Type
Focus Micro T DMX, 1 Watt, 6°-90° track zoom spot
Colour
Black, White
Material
Anodized aluminium
Weight
35 gram
Swivel
360° horizontal | 90° vertical

---

Optics
6º-90º
Light source
Lumileds High Power LED: 1x Luxeon Z ES
Light output
87 lumen
CRI
>95
LED colours
2700K | 3000K | 3500K | 4000K


---

Power consumption
Max. 2 Watt
Power supply
24 VDC
Driver
Driver excluded | Driver external
Dimming
Magno dim | DMX512
Connection
Stucchi MULTISYSTEM EVO track adapter

---

IP rating
IP 20 | IP 20
Protection class
1
Certifications
CE
Energy label
A

---

Lifetime
50.000 H, L90B10
Warranty
5 years

---

Accessories
Stucchi MULTISYSTEM EVO
Remarks
Internal slot for correction/colour filters. 2 cuttable snoots included.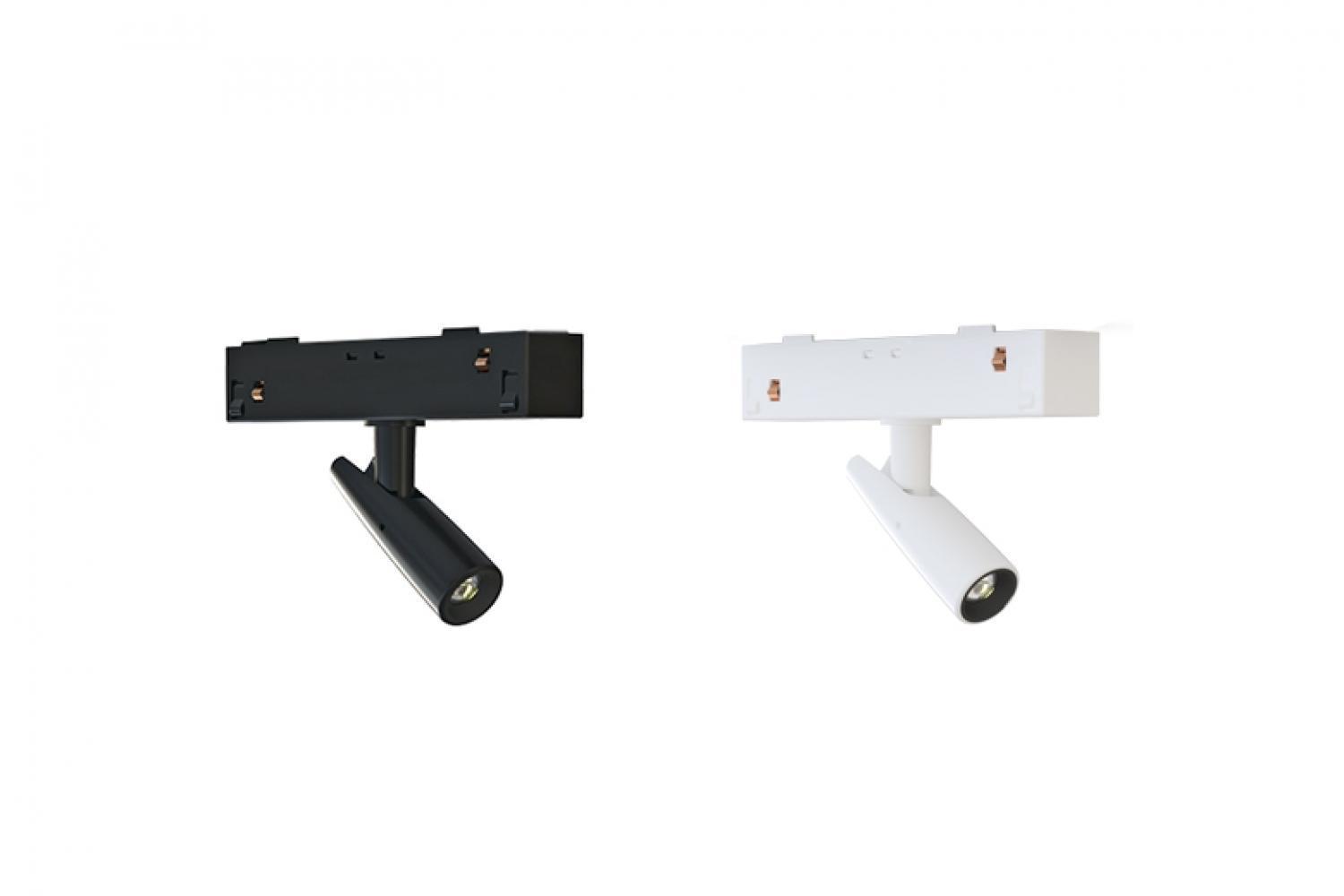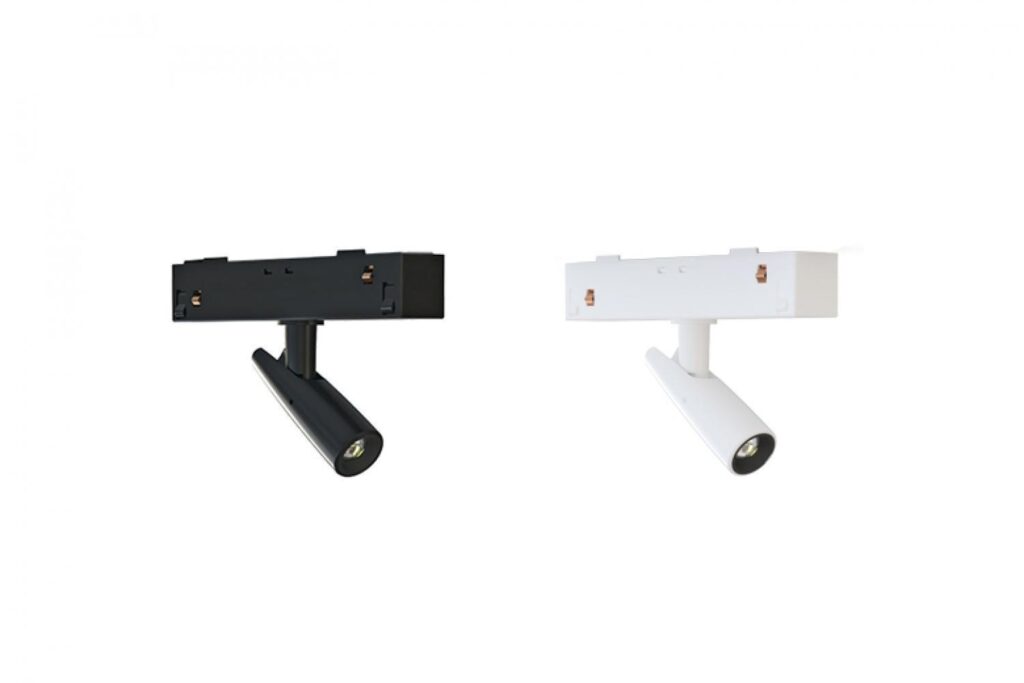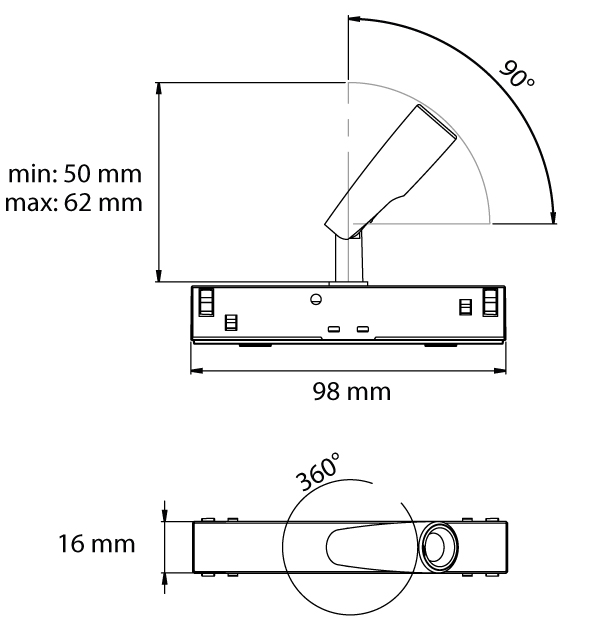 >

Photometrics

These are the Photometric and LDT files for the most popular configuration(s). Please contact us via info@cls-led.com if your choice is missing from the list.
>

Article numbers
FM-TD-B-2795-Z CLS Focus Micro 2700K 95CRI Track DMX Black
FM-TD-B-3095-Z CLS Focus Micro 3000K 95CRI Track DMX Black
FM-TD-B-3595-Z CLS Focus Micro 3500K 95CRI Track DMX Black
FM-TD-B-4095-Z CLS Focus Micro 4000K 95CRI Track DMX Black
FM-TD-W-2795-Z CLS Focus Micro 2700K 95CRI Track DMX White
FM-TD-W-3095-Z CLS Focus Micro 3000K 95CRI Track DMX White
FM-TD-W-3595-Z CLS Focus Micro 3500K 95CRI Track DMX White
FM-TD-W-4095-Z CLS Focus Micro 4000K 95CRI Track DMX White