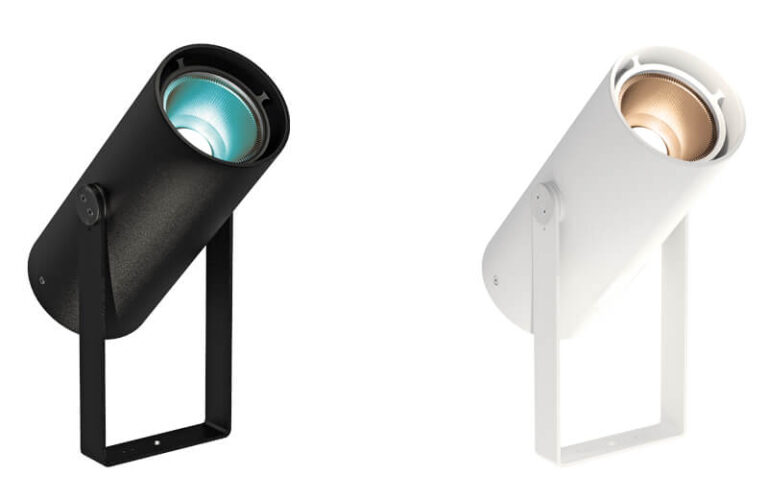 The Ruby Bracket ColourFlow lighting fixture is a new and innovative way to light up any space. With its 4000 lumen output of high quality white light, it is perfect for general lighting purposes. Additionally, the Ruby Bracket offers shadow-free colour mixing capabilities thanks to its unique CLS RGBW CoB LED module and specially designed optical system.
Unique lighting possibilities & concepts are now possible with the introduction of a completely new technology.
RGBW variant with high quality white light
With no less than 4000 lumen of high quality white light, perfect as general lighting fixture. Besides this, the Ruby offers perfect, shadow free colour mixing through the combination of the unique CLS RGBW CoB LED module and a specially designed new optical system.
Tunable White
1800-4000K & 2700-5700K as standard.
Other versions on request and MOQ applicable.
Typical applications
The applications are numerous. Concert halls, theatres, showrooms, museum & galleries, event centres, churches, atriums and all other spaces where one wants to have functional white light with the combination of coloured light in order to change the atmosphere by using an architectural design fixture.
Direct DMX 512 control
Choose between:
> Full analogue dimming
> Hybrid dimming
> PWM dimming
The Ruby Bracket is fitted with a 5 core DMX combi cable of 200 cm
Type
Ruby Bracket ColourFlow, Indoor surface mounted
Colour
White or Black
Material
Coated aluminium
Swivel
horizontal, vertical

---

Optics
16º | 49º | 63º
Light source
CLS DCC
Power consumption
45 - 90 watt
Led colours
RGB-W | RGB-A
1800K-4000K | 2700K-5000K


---

Drive current
80 ~ 264
Driver
Driver included | Driver internal
Dimming
DMX512 | DMX Analog dimmable | DMX Hybrid dimmable | PWM dimmable
Connection
200 cm cable with open end
Cable length
200 cm

---

Lifetime
50000 hours
Warranty
5 years

---

Protection class
1
Energy label
A

---

Accessories
Reflectors in several different beam angles and a honeycomb louvre
Remarks
Fitted with a 5 core DMX combi cable